The rise of domestic leisure travel, helped by rising income levels, is helping the industry offset the sluggishness in business from foreign visitors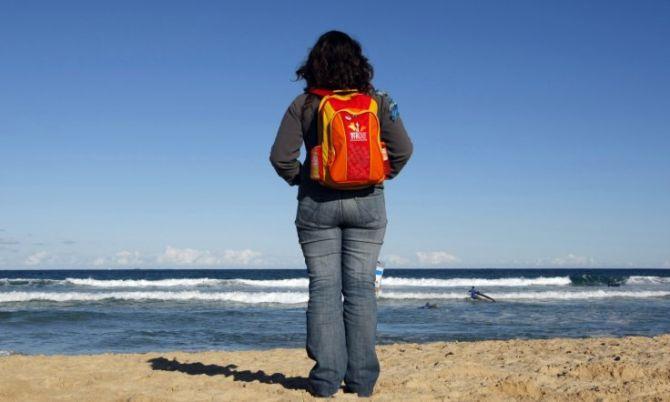 Indians are travelling more and their spending is not limited to only overseas travel.
Domestic luxury and branded hotels are registering an increase in the share of revenue coming through domestic leisure travellers.
These travellers are not only staying at top-end hotels but also spending a significant amount of money at the hotel during their stay.
Chinmai Sharma, chief revenue officer at Taj Hotels, told Business Standard that the domestic leisure travel business was the fastest growing category in the hospitality chain.
The company's leisure segment (domestic and international) is growing at 10-11 per cent.
Within this, however, the growth rate of domestic leisure travel is higher.
"Around three years ago, international leisure travellers accounted for nearly 70 per cent of our leisure business and the rest came from domestic tourists. The share is now equally split," said Sharma.
According to Taj Hotels, spends of Indian leisure travellers during their hotel stay is comparable, if not higher, to foreign guests on food and beverages, spa, retail, among others.
Taj Hotels generates approximately half of its revenue from leisure travellers and the rest from corporate clients.
"Domestic travellers do not mind spending on accommodation that costs Rs 30,000-35,000 a night," Sharma added.
The rise of domestic leisure travel, helped by rising income levels, is helping the industry offset the sluggishness in business from foreign visitors.
In its 2016-17 annual report, luxury hotel firm EIH, which runs hotels under the Oberoi brand, said the "dependence of the hospitality industry on the Indian leisure and corporate traveller has increased. This trend will continue in the coming years".
The company said it had witnessed an impact on arrivals from the western countries, in particular the United States, due to a slowdown in the global economy.
According to the tourism ministry, the number of visits by domestic tourists increased almost 13 per cent to 1.61 billion in 2016, the latest period for which data is available.
The trend is estimated to have continued in 2017 due to low fares in domestic air travel and expanding connectivity between different locations.
Raj Rana, chief executive officer (South Asia) at Radisson Hotel Group, said leisure travel was the fastest growing segment for hotels as people were taking more holidays than before.
"A foreign visitor stays for a longer duration and his spends during the stay is lower than a domestic visitor, who takes shorter but frequent breaks.
"We see a surge in contribution from domestic leisure travellers at leisure destinations during the summer when schools are closed," he added.
Hotels now look at the total revenue per available room, which includes spends on food and beverages, spa and retail. Rana added the growth rate in revenue per available room from domestic leisure travellers was healthy.
A spokesperson at Lemon Tree Hotels said the company's business had witnessed an increase in local or city guests for weekend vacations.
"We have witnessed an increase in spends by Indian leisure travellers in terms of the number of vacations taken every year and in terms of hotel usage.
"This is due to an increase in disposable incomes, nuclear families, and online travel agents pushing sales through promotions and cash back offers," the spokesperson added.
Those in an expansion mode are also planning to increase their presence in leisure destinations. Hilton, which is looking to expand its portfolio beyond its 17 hotels, is focusing more on resorts in leisure destinations than on business hotels.
"Resort locations have lower occupancy but they offer higher realisation. The supply of leisure hotels is less and, therefore, resort hotels are seeing good business," said Navjit Ahluwalia, country head at Hilton India.
Photograph: Reuters