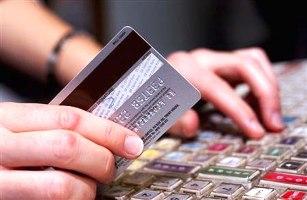 With the recent unrest in Bangkok and the adverse weather conditions in the US derailing the year-end plans of many Indian tourists, travel companies are luring holidayers with discounts and goodies on domestic outings. Cities on the high-demand list, however, are an exception.

Online travel companies such as Yatra.com are offering a flat 33 per cent off on hotel bookings for a limited period.

The portal saw a 10 per cent increase in domestic travel this year, pushing it up to 79 per cent.

Companies are also trying to incentivise online hotel bookings, since the margins in air fare are low.

According to industry estimates, the cost of air travel for winter bookings is 20 per cent higher this year.

"This is also a function of the economic sentiment.

The rupee depreciation has made many people choose domestic destinations. People are trying to get affordable accommodation to meet their travel budgets," said Sharat Dhall, president, Yatra.com.

However, a MakeMyTrip study has indicated a 10
per cent rise in hotel fares in places such as Goa, Jaisalmer and Udaipur, where travel demand surges in winter.
In these regions, most hotels are seeing high demand and aren't, therefore, offering any discounts.
"Domestic demand is buoyant and growing compared to last year.
"We can attribute it partly to the fact that overseas vacations and celebrations have become expensive due to devaluation in the rupee and partly to the young generation which believes in the earn-and-burn concept," said Pradeep Kalra, senior vice-president (sales and marketing), Sarovar Hotels.
While hotel chains such as Starwood are running global campaigns, offering discounts on Mastercard bookings, there are no grand sales available.
Instead, most hotels are offering value additions and running food promotions to spur demand.
"There is no need to offer discounts at this time, since the demand is at its peak and we are running at full occupancy," said a senior executive of a Gurgaon-based luxury hotel.
This year, top domestic destinations include Goa, Kerala and the Andaman & Nicobar islands.