Domestic mutual funds (MFs) and foreign portfolio investors (FPIs) have been net buyers of stocks in August.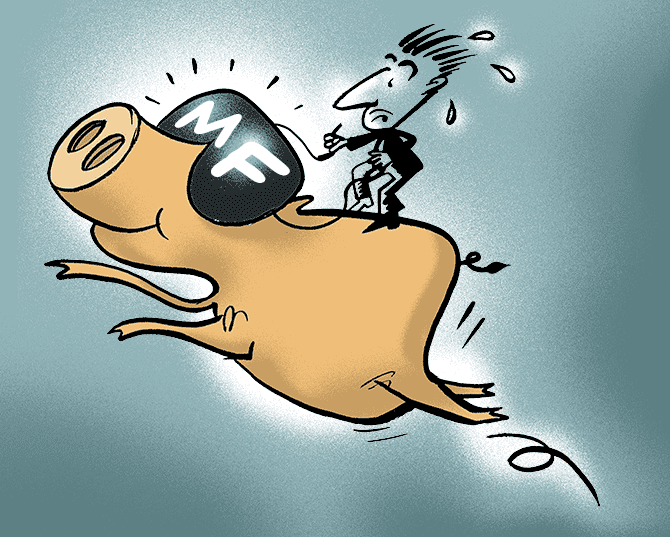 Domestic fund houses have continued to invest in stocks, propelled by the success of various new fund offers (NFOs) and strong flows into equity funds.
MFs had purchased stocks worth more than Rs 8,300 crore until August 23, according to the data provided on the Securities and Exchange Board of India (Sebi) website.
Jimmy Patel, MD and CEO at Quantum AMC, says: "The surge in equity investments by MFs is because of two key reasons. One, equity NFOs are getting a strong response from investors, and fund houses need to deploy that money in the markets.
"Second, with the rise in the equity markets, people don't want to miss out on the rally."
Equity funds have continued to attract net inflows over the past couple of months amid the continued surge in the stock markets.
Since March this year, equity funds have seen net inflows of Rs 51,000 crore, of which Rs 22,583 crore came in August.
Last month, ICICI Prudential Flexicap Fund collected Rs 9,808 crore in its NFO, setting a record. Last week, SBI Balanced Advantage Fund broke this record after it collected Rs 14,500 crore in its NFO.
MFs poured over Rs 21,502 crore in July into the equities.
Even in August, MF players expect strong inflows into equity funds.
On the other hand, while FPIs invested heavily in domestic equities (Rs 55,742 crore) in the January-March period, since the start of FY22, they have sold stocks worth Rs 5,720 crore.
They sold equities worth Rs 11,308 crore in July. August, so far, has seen net FPI purchases, albeit at only Rs 986 crore.
FPIs sold equities in all the sessions last week.
On Friday, they sold shares worth Rs 778 crore, according to the provisional data from exchanges.
According to experts, flows from foreign players would depend on how India contains the spread of Covid-19 in the upcoming festive season.
India's covid-19 cases seem to be rising again.
Experts say, with festival season coming, it may be keeping foreign investors on the sidelines, and perhaps they are taking some risk off the table.
However, some market experts say that FPIs won't go on aggressive selling.
According to Nilesh Shah, managing director, Kotak Mahindra Asset Management Company, FPIs have been sellers in the secondary market in the recent past; they have been investing in IPOs and other primary issuances.
"Our view is that FPIs will become buyers eventually. From the money flow perspective, the market is well supported. Corporate results are in line with investor expectations," says Shah.
Regarding Covid concerns, Shah says: "There was no dearth of negative news flows in April and May, and despite that, the markets managed to hold.
"The market has discounted Covid numbers. Going forward, corporate profitability should be more than what is priced by the market.
"That's the only metric that matters."
Market experts also opine that even the US Fed's announcement won't have much impact on the Indian markets.
"The markets will see the pace and quantum of the tapering going forward.
"The good part is that the Fed will start tapering but it will manage with lower interest rates," says Vikas Khemani, founder, Carnelian Capital Advisors.
"The Indian markets can correct as they have run up sharply.
"(But) I don't think there will be sharp outflows from FPIs, and even domestic institutional investors will continue to support the markets," adds Khemani.