'If you wish to expand your business in a competitive global environment, you have no option but to be ethical.'
Illustration: Dominic Xavier/Rediff.com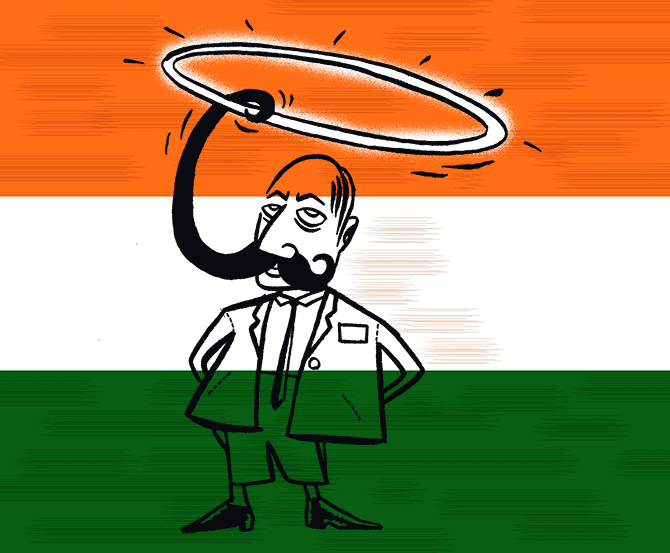 India Inc is out to raise the bar in ethics, integrity and compliances.
Recently, a dozen-odd companies joined hands to set up the Business Ethics Leadership Alliance, along with US-based think tank Ethisphere.

The idea is to help companies measure, codify, improve and streamline their compliance programmes and benchmark these with global best practices. The plan is to enable businesses to rate themselves on their ethics and compliance practices.

"Our research shows that companies with strong ethical cultures and ethics and compliance programmes perform better overall. For example, the publicly traded companies on our 2017 World's Most Ethical Companies list outperform major US indices by as much as 6 per cent," says Aarti Maharaj, managing director, Ethisphere's South Asia BELA chapter.


The group, comprising largely of multinational and large Indian companies, will play a leadership role in furthering ethics, integrity and anti-corruption efforts across India, adds Maharaj.

Ethisphere will work with the Confederation of Indian Industry to highlight the link between ethics and corporate performance.

"Surveys have shown there are many benefits that accrue to a company as a result of ethical practices, by way of higher profits, better customer retention, and attracting and retaining the best talent," says Sumit Mazumder, past president, CII, and chairman, National Committee on Integrity and Transparency in Governance.

Mazumdar says a need was felt to expose Indian industry to best practices from around the world. "If you wish to expand your business in a competitive global environment, you have no option but to be ethical," he adds.

Training programmes are being conducted with help from industry to create a large pool of compliance officers. However, the challenge for Indian businesses will be to go beyond meeting compliance requirements. "Ethics goes beyond compliance. It entails adherence to fair and good practices, irrespective of whether these are mandated by law," says Mazumdar.

Many in Corporate India feel this move comes at the right time, given the government's focus on curbing corruption. Private businesses will for the first time come under the ambit of government's anti-corruption measures going by the proposed amendments to the Prevention of Corruption Act. Though the law pertains to public servants, the bribe-giver is proposed to be prosecuted for such acts.

"Laws to prevent corruption can only do half the job. What we need in order to complete the other half is the belief that businesses can be equally profitable by functioning ethically," says Mazumdar.

Most in industry feel it may be early to expect corporate India to open itself to an audit of its ethics and compliance practices. The CII has no plans for mandating an ethics audit for its members, but is not averse to doing so later.

"Ethisphere rates companies the world over, including Indian companies, on their ethical standards. With their coming to India, more Indian companies will volunteer to go through their rating process," says Mazumdar.

Maharaj, however, clarifies that Ethisphere's role is not that of an auditor. "We are focused on bringing best practices to our community around ethics and compliance," she adds.