Realty major DLF's chairman Rajiv Singh remains the wealthiest Indian real estate entrepreneur with a wealth of Rs 59,030 crore, according to GROHE-HURUN India.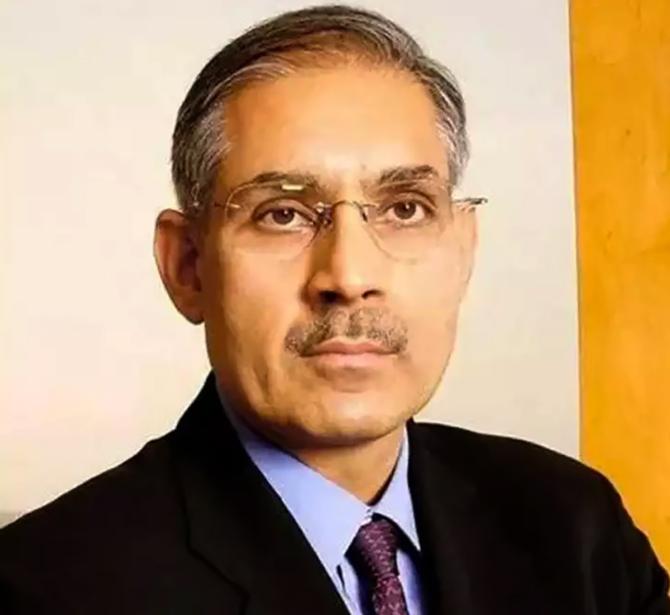 With a wealth of Rs 42,270 crore, Mangal Prabhat Lodha and his family of Mumbai-based Macrotech Developers (Lodha Group) is at the second position.
Arjun Menda & family of Bengaluru-based RMZ Corp debuted at the third position on the list, with a wealth of Rs 37,000 crore.
On Tuesday, GROHE-HURUN India Real Estate Rich List 2023 was released that ranks 100 individuals from 67 companies and 16 cities.
The list is a snapshot of wealth of these individuals as of March 2023.
As many as 61 per cent of those in the list saw an increase in their wealth and out of them, 25 were new faces while 36 witnessed a decline in their wealth.
The list has been prepared by bathroom and kitchen fittings brand GROHE and leading research group HURUN that compiles rich list for various segments globally.
DLF chairman's wealth declined by 4 per cent in the last one year but he retained the top position in the rich list.
Chandru Raheja & family of K Raheja Corp is at fourth position with a wealth of Rs 26,620 crore, followed by Hiranandani Communities founder Niranjan Hiranandani (Rs 23,900 crore), Embassy Office Parks founder Jitendra Virwani (Rs 23,100 crore), Oberoi Realty founder Vikas Oberoi (Rs 22,970 crore), Basant Bansal & family of M3M India (Rs 16,110 crore) and Raja Bagmane of Bagmane Developers (Rs 16,100 crore).
G Amarender Reddy & family, the founder and chairman of GAR Corporation, made the debut at the tenth position on the list with a wealth of Rs 15,000 crore.
With 37 individuals, Maharashtra is the preferred state of residence for real estate entrepreneurs on the list, followed by Delhi with 23 and Karnataka with 18.
Among the cities, Mumbai leads the list with 29 individuals, followed by New Delhi with 23 and Bengaluru with 18.
"The entry point to the top 10 has surged from Rs 3,350 crore in 2017 to a staggering Rs 15,000 crore today.
"Similarly, the threshold to make it to the top 50 has risen from Rs 660 crore in 2017 to Rs 1,300 crore presently," Hurun India MD and chief researcher Anas Rahman Junaid told reporters.
With 25 per cent of the list comprising new entrants, it vividly showcases the burgeoning wealth generated by emerging real estate entrepreneurs, he added.
The cumulative wealth of the top 100 entrepreneurs in the list stood at Rs 472,330 crore ($57 billion), up 4 per cent against the previous year. The top 10 real estate billionaire accounted for 60 per cent of the cumulative wealth.
Pia Singh and Renuka Talwar of DLF are the richest women in the real estate rich list.
As per the list, Atul Ruia and family of Phoenix Mills is ranked 11th with a wealth of Rs 12,160 crore, followed by Subhash Runwal & family of Runwal Developers (Rs 10,260 crore) and Rameshwar Rao Jupally & family My Home Constructions (Rs 9,490 crore).
Ajay Piramal & family of Piramal Realty is at the 18th position with a wealth of Rs 4,870 crore and Irfan Razack of Prestige Estates Projects is ranked 19th (Rs 4,270 crore), MR Jaishankar of Brigade Group is at the 22nd position (Rs 4,220 crore) while Adi Godrej of Godrej Properties is at the 23rd place (Rs 4,200 crore).
PNC Menon & family of Sobha Group is at the 32nd rank (Rs 3,200 crore), Sudarshan Kumar Bansal of Pacific Development Corporation is at the 33rd place (Rs 3,070 crore), Bijay Kumar Agarwal of Sattva Developers is at the 34th spot (Rs 2,670 crore) and Boman Rustom Irani of Keystone Realtors is at the 35th place (Rs 2,620 crore).
In Delhi-NCR, Manoj Gaur of Gaursons India is at the 40th position with a wealth of Rs 1,950 crore while Pradeep Aggarwal of Signature global is at the 58th place (Rs 1,090 crore), BPTP's Kabul Chawla & family is at the 64th position (Rs 980 crore), Omaxe's Rohtas Goel & family is at the 67th place (Rs 940 crore) and Pankaj Bajaj & family of Eldeco Infrastructure & Properties is at the 72nd position (Rs 860 crore).