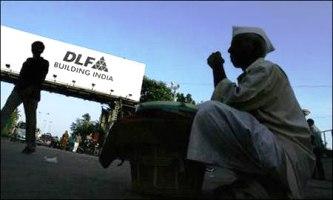 DLF plans to halve its debt would be delayed by up to two years, a statement from the realty company said on Friday.

Early last year, the company had said it aimed to reduce its debt, which stood over Rs 21,000 crore then, to Rs 10,000-11,000 crore (Rs 100-110 billion) through the sale of non-core assets and improved cash flows.

"It will take 18-24 months to come back to the original target as articulated in February 2013 for normalised market conditions," the company said in its post-financial result presentation on Friday.

"Sales volume in most geographies shall continue at a moderate pace, similar to FY14. Any growth uptick shall be only in the second half of FY15," the company said.

Net debt was Rs 18,526 crore (Rs 185.26 billion) in the fourth quarter of FY14.

It wanted to reduce the net debt to Rs 17,500 crore (Rs 175 billion) by FY14.

DLF said it was looking to make its development arm debt-free and hold debt only in its rent-generating company.

The company also said it would increase the tenure of debt from 3.5 to five years, reduce cost of debt by 150 to 200 basis points and launch commercial mortgage-backed
securities or CMBS, which carry lower coupon rates.
The company did sales of 3.75 million sq ft in FY 2014, as against its target of 7.5 million sq ft.
In the leasing business though, it surpassed its target of 1.5 million sq ft by leasing 1.7 million sq ft.
"We are already seeing great changes. It will take a couple of months for that optimism to convert into demand," said Ashok Tyagi, DLF chief financial officer, in a conference-call with analysts.
However, analysts tracking the company said it might face challenges on the cash flow front.
"Although proceeds of Rs 2,900 crore (Rs 29 billion) from Aman sale and DDA settlement has enabled DLF to pare net debt to Rs 18,500 crore (Rs 185 billion) as of March 14, improvement in cash flows in FY15E hinges on DLF's ability to sustain sales momentum.
However, our view is that the Gurgaon market is unlikely to revive in the medium-term, resulting in muted operating cash flows in FY15-16," said Adidev Chattopadhyay, an analyst with HDFC Securities.