Pawan Hans, Dredging Corp on list to meet target of Rs 800 bn for 2018-19
Illustration: Uttam Ghosh/Rediff.com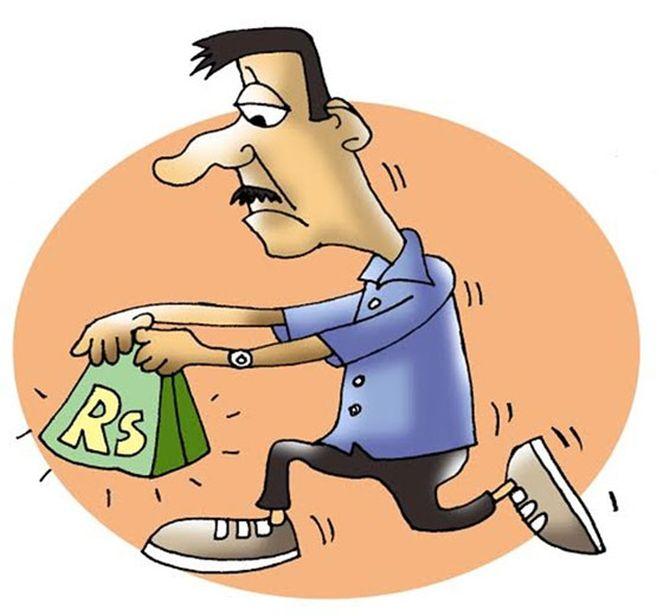 The Centre is planning privatisation, or strategic sale, of a number of state-owned companies and properties to meet its budgeted target of Rs 80,000 crore for 2018-19.
Apart from the marquee brand, Air India, work is underway to sell-off stake in Pawan Hans, Dredging Corp, HLL Lifecare and Indian Medicines Pharmaceutical Corporation Limited (IMPCL), among others, said the official.
The government is also planning to exit five India Tourism Development Corporation (ITDC) hotels in the upcoming fiscal year, starting with properties in Ranchi and Jaipur.
Apart from these, NBCC might also acquire Bridge and Roof Co.
The Department of Investment and Public Asset Management (Dipam) has issued a number of requests for proposal on its website regarding these companies.
"We are also discussing sale of ITDC hotels with state governments, as they own the land on which these properties are built," said the official.
Dipam would also issue additional tranches of its two public sector undertaking exchange-traded funds, including Bharat 22, to meet the steep divestment target.
The target for 2018-19 was lower than the Revised Estimate of Rs 1 lakh crore for 2017-18.
Government officials have conceded that the record proceeds of this fiscal year - about Rs 110 billion higher than the combined numbers of 2015-16 and 2016-17 - might not be achievable again.
"A Rs 1-trillion year is unlikely to happen anytime soon again, as far as stake sales are concerned," said the official.
"That does not mean we go back to the years when Rs 20,000-25,000 crore a year was the norm.
"As long as there is a pipeline of assets to be sold, Rs 50,000-70,000 crore a year is realistic.
"It is in no way an easy target. But we have a robust pipeline of planned stake sales."
Work is on for a number of planned initial public offerings as well, including railways and defence companies such as Indian Railway Catering and Tourism Corporation, Rail Vikas Nigam Limited, Mazagon Docks, Garden Reach Shipbuilders and Mishra Dhatu Nigam Limited.
After the merger of Oil and Natural Gas Corporation and Hindustan Petroleum Corporation, there would be further such mergers as well, said sources.
The three government insurance companies - Oriental, National and United India - would be merged before an initial public offering.
"These three companies will be merged because they operate in similar areas.
"We believe that once they are combined, that will unlock greater value for investors, once the listing of the new entity is carried out," another official said.
In his Budget speech, Finance Minister Arun Jaitley had said: "The government has approved listing of 14 CPSEs (central public sector enterprises), including two insurance companies, on the stock exchanges.
"The government has also initiated the process of strategic disinvestment in 24 CPSEs. This includes strategic privatisation of Air India."
The official confirmed that the sale of Centre's stake in Axis Bank, ITC, and Larsen & Toubro through the Specified Undertaking of Unit Trust of India remained a fallback option for Dipam.
The Centre owns 51 per cent in Pawan Hans and the rest is with ONGC.
It owns 73 per cent in publicly-listed Dredging Corp. HLL and IMPCL are wholly owned by the Centre.
Preparations are on for a number of offers for sale as well: 10 per cent stake sale in NHPC, Power Finance Corporation and SAIL; 15 per cent in NLC; five per cent in Rural Electrification Corporation, and three per cent in Indian Oil Corporation.
Buybacks by public sector units are expected to continue next year as well.