Automobile parts retailer AutoZone has been sued by a federal agency for discriminating against a Sikh employee, who was not allowed to wear a turban and was called 'bin Laden' and 'terrorist' by the company's other employees and customers.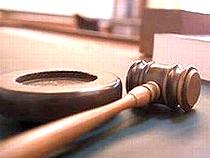 The US Equal Employment Opportunity Commission, a federal agency that enforces laws against workplace discrimination, has filed a lawsuit against AutoZone alleging that it "created a hostile work environment for Frank Mahoney Burroughs because of his Sikh religion".
 The lawsuit alleges that a manager at AutoZone asked Burroughs "if he was a terrorist and had joined Al-Qaeda and whether he intended to blow up the store". Further, AutoZone failed to intervene when customers referred to Burroughs as "bin Laden and made terrorist jokes".
AutoZone also refused to let Burroughs, who had converted to Sikhism, wear a turban and 'kara' (a religious bracelet) as required by his religion. When Burroughs complained against the discrimination, AutoZone retaliated by firing him "because of his religion".
"It was very painful to be humiliated and insulted by them (AutoZone). They made me feel as though I had no right to practice my faith," Burroughs said in a statement.
He added that when he complained, he was "discarded like a piece of trash". Burroughs, who says he spent more time with AutoZone staff than with his own family, does not want "AutoZone to do this to anyone else".
The lawsuit filed in US District Court for the District of Massachusetts on Tuesday adds that Burroughs was subjected to "bigoted harassment" and Autozone "refused to accommodate his religious need to wear a turban".
The matter was brought to the EEOC's notice by the Sikh Coalition, the nation's largest Sikh civil rights organisation.
The Sikh Coalition filed the charge of discrimination with the EEOC in March 2010 on behalf of Burroughs that led to the lawsuit. Staff Attorney at the Sikh Coalition Sandeep Kaur said Burroughs had been a "model employee" for years but things changed after he converted to Sikhism and started wearing a turban.
AutoZone managers called him a terrorist, told him he was offending customers and terminated him, Kaur said. "As evidence by the lawsuit filed, clearly it was AutoZone that did the terrorising," Kaur added.
In the years since 9/11, "misperceptions" about the appearance of Sikhs have led to hate attacks and discrimination against Sikhs across the country. The Sikh Coalition said it has recorded over 600 incidents of bias against Sikhs on its website since 9/11.