Tamil Nadu has cornered around 18.63 per cent of the fresh investments in Q1FY21 and topped the list of state-wise investments. These investments should help create over 67,212 jobs.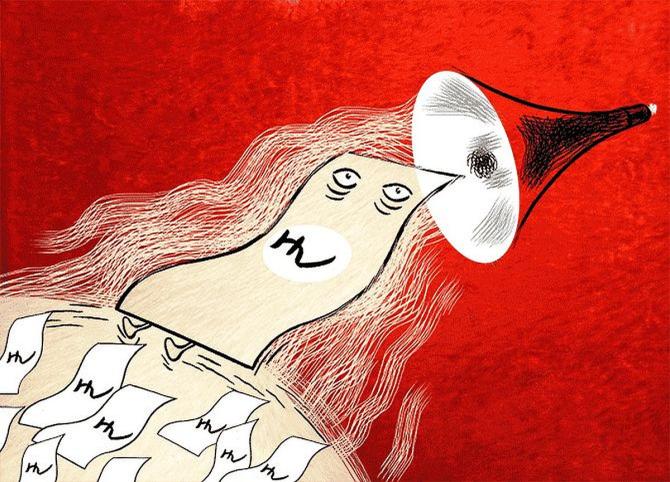 Despite the Covid-19 pandemic posing several challenges, including an economic slowdown, Tamil Nadu has managed to sign 41 memoranda of understanding (MoUs) worth Rs 30,664 crore since the outbreak.
These investments should help create over 67,212 jobs.
Tamil Nadu has cornered around 18.63 per cent of the fresh investments in Q1FY21 and topped the list of state-wise investments - because of the 17 MoUs signed by the state government in May 2020.
The inflow in Tamil Nadu stood at Rs 18,236 crore. In June and July, the state signed the rest of the MoUs.
Tamil Nadu has been selected by companies investing in data centres (Hiranandani Group's Yotta Infrastructure and Adani), the auto sector (Daimler, Ather Energy, Srivaru Motors, Visteon, ATC Tires, Super Auto Forge), FMCG (ITC, Top Anil Marketing), telecom (Salcomp). Projects related to footwear, green energy, and industrial parks also attracted investments.
Chief Minister E K Palaniswami said quality roads, harbours, uninterrupted power, human resources pool, market opportunities, increased consumption, and good infrastructure have made Tamil Nadu a much sought-after investment destination.
This was not always the case.
Former CM J Jayalalithaa was not accessible for several years of her last regime because of poor health, and decisions on proposals remained pending.
But things have changed in the Palaniswami government, which has empowered officials.
The industries department, led by principal secretary N Muruganandam, and the guidance bureau are addressing industries issues proactively.
The guidance bureau - which earlier had only five people - now has 77.
And these people are monitoring different countries and sectors constantly.
Several companies from Singapore, South Korea, and the US have signed MoUs with Tamil Nadu over the last two weeks.
Sunil Gupta, managing partner and CEO, Yotta Infrastructure, said his firm decided to invest in Tamil Nadu not only because Chennai has major tech companies and is a significant international fiber landing station, but also because the state administration is pro-active. His project will require between 30 and 40 approvals.
Yotta has decided to invest Rs 3,000-4,000 crore over 10 years.
Hari K Thiagarajan, chairman, CII Tamil Nadu State Council, said an investor doesn't only look for subsidy and incentives but also seeks a talent pool, physical and social infrastructure, supply chain base, and other factors.
He, however, noted despite incentives like a capital subsidy, payroll subsidy, and stamp duty and registration concessions, southern districts are lagging.
"The government should study what should be done to attract investments in southern districts."
According to state officials, companies like Britannia, ATC Tyres, and ITC are going for green and brownfield expansions.
R Ganapathi, president, Southern India Chamber of Commerce & Industry, said Tamil Nadu has competitive neighbours and therefore, needs to push itself a lot more.
"Karnataka, Telangana, and Andhra Pradesh are extremely aggressive states when it comes to encouraging investments - offering lots of sops, including land availability, although much of the labour comes from Tamil Nadu," said Ganapathi.
According to Satyakam Arya, MD & CEO, Daimler India Commercial Vehicles, there is still room for improvement in the ease of doing business.
The state should look at incentives based on investment, revenue, and employment opportunities created by the investor.
It should also look at developing skills and the R&D ecosystem.
Neeraj Mittal, MD and CEO, guidance bureau, said the government is working towards paperless and contactless G2B.
Currently, 36 services are being offered via a single window.
This should increase to 200 by May next year.
The state is also developing a land information portal to connect buyers and sellers directly; clearances will be automated.
Recently, the department launched Bizbuddy portal for "transparency, accountability, and easability".
If the state keeps up this momentum, it can truly claim its place as the magnet for the highest investment - pandemic notwithstanding.