The department of pharmaceuticals under the ministry of chemicals and fertilisers has proposed that the government set up an expert group to assess the impact of foreign direct investment in this sector.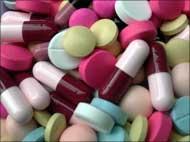 The move follows complaints from Indian companies that they were being forced to sell out to foreign companies for lack of long-term funding for R&D and market development.
DoP's proposal comes after a suggestion by the National Security Council that the sector be put on a "sensitive list" requiring approval by the Foreign Investment Promotion Board.
Currently, FDI up to 100 per cent is allowed in the drugs and pharmaceuticals on the automatic route.
The department was responding to a note prepared by the NSC in February for the 20-member committee of secretaries set up to suggest changes in FDI policy in sectors that involve security concerns. Cabinet Secretary K M Chandrasekhar heads the CoS.
In its letter to the NSC, the DoP said it had already raised concerns with the commerce ministry that acquisitions of Indian companies in this sector could increase, and this trend would impact the pricing and availability of medicines in India.
Pep pills
Key pharma deals in India
Date
Buyer
Company

2008

Jun 
Daiichi Sankyo Co Ltd
Japan 
Ranbaxy Laboratories
Dabur Pharma
Aug 
Fresenius Kabi AG 
Germany
 

2009

Jun 
Pfizer (Animal Health 
Business) US
Vetnex Animal Health Ltd 
(earlier ICICI Venture
acquired from Ranbaxy)
Jun 
Vetoquinol SA 
France
Wockhardt 
(Animal Care subsidiary)
Jul 
Abbott Laboratories 
US
Wockhardt 
(Nutrition business)
Jul 
Sanofi Aventis 
France through 
Merieux Alliance
Shanta Biotech 
(raised stake from 
60 to 80%)
It has suggested that an appropriate assessment be made on this issue by a small group and a study commissioned quickly. The DoP has proposed that the recommendations could be placed before the Prime Minister's Economic Advisory Council or any other competent authority.
It has said the study should consider the views of the department of biotechnology, under the ministry of science and technology, and the ministry of family health and family welfare before the CoS takes a final call on changes in FDI for this sector.
In response to NSC's February note, the commerce ministry has suggested that FDI levels in the sector on the automatic route should be cut from 100 to 49 per cent, meaning all proposals for foreign investment above 49 per cent would need FIPB approval.
The Indian Pharmaceutical Alliance - an association of Indian pharma companies -has been lobbying the government on the serious funding problems the sector faces, pointing out that companies like Ranbaxy, which was recently acquired by foreign companies, was involved in R&D and was striving for development of international business.
However both these activities required significant infusion of funds from time to time with long-gestation periods.
The Alliance has also pointed out that there are serious new entry barriers in the international market such as seizure in transit, ever-growing intellectual property rights enforcement and protection and attacks on India's brand equity.
The Alliance has suggested that government should consider appropriate funding mechanism to protect and promote the domestic pharma industry.