The lease agreement for the Taj group's Indian Hotels Company (IHC) to continue its luxury Taj Palace Hotel in the city seems set for renewal.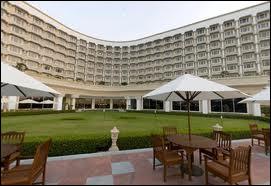 A senior Delhi Development Authority (DDA) official said the finance department had cleared the company's file, and there was no reason why the lease could not be renewed. "There is no default by the Taj Palace hotel on financial matters," the civil authority has said.
The lease agreement with DDA ends on March 31.
It is learnt DDA has processed the file and passed it on to the Lieutenant Governor of Delhi, Tejendra Khanna, who is also the chairman of DDA, for approval. The renewal will give Taj Palace, Dhaula Kuan, in southwest Delhi, a lease of 25 more years.
DDA is also willing to strike a compromise with the Taj group on an arbitration matter covering the hotel, which has been on for 16 years. According to DDA, the arbitration would not be a hurdle in the renewal of the lease, as the differences between the two parties were of an "academic nature."
The Taj group had signed a 30-year pact with DDA on April 1, 1983, for Taj Palace. Taj's agreement with the New Delhi Municipal Council for the Taj Mahal Hotel, popularly known as the Taj Mansingh, in the city, ends in October. The hotel company's lease for its flagship Taj Gateway property in Mumbai has also run its course and is currently under litigation in the Bombay high court.
Speaking to Business Standard earlier on the matter of lease renewals, Raymond Bickson, chairman and managing director of the IHC, had said, "We are prepared. We have been partners for many years."
Lease tangle
Taj Palace, New Delhi: Lease with Delhi Development Authority expires on March 31, 2013. Both parties were in arbitration over licence fee calculation since 1997
Taj Mahal, New Delhi: Lease with New Delhi Municipal Council expires on October 31. The property will be put up for auction by the council
Taj Mahal, Mumbai: Lease with Mumbai Port Trust expired in 2002. Matter is subjudice