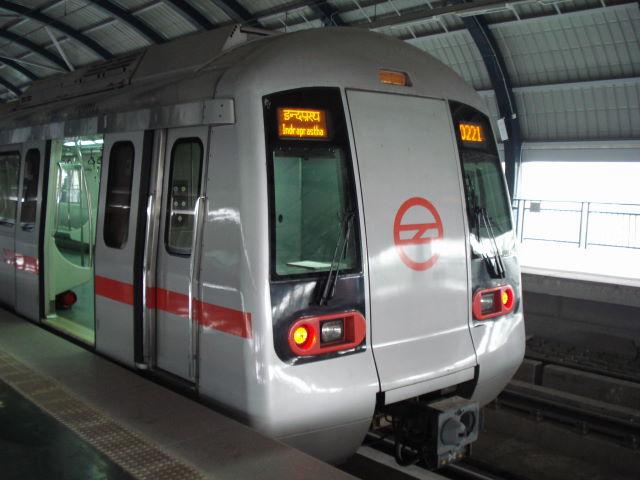 Even as work is underway on Metro's phase III, the Delhi Metro Rail Corporation has proposed 103.93 km long corridor in phase IV which is likely to come up by 2022.
A Detail Project Report (DPR) for phase IV has been prepared and submitted to Delhi Government and the Union Urban Development Ministry for approval, a DMRC spokesperson said.
The corridors being proposed under this are Rithala to Narela (21.73 km), Janak Puri West to R K Ashram (28.92 km), Mukundpur to Maujpur (12.54 km), Inderlok to Indraprastha (12.58 km), Aero City to Tughlakabad (20.20 km), Lajpat Nagar to Saket G Block (7.96 km), as per the report.
The corridor will cover Rithala to Narela via Barwala and Bawana, West Janakpuri to R K Ashram via Peeragarhi Chowk, Mukundpur to Maujpur via Wazirabad and Khajuri Khas, Tughlakabad to Aerocity via Saket G Block, Mehrauli and Mahipalpur with a spur from Lajpat Nagar to Saket G Block, Inderlok to Indraprastha via Dayabasti, New Delhi Railway Station, Delhi Gate and Delhi Sachivalaya.
"As per the acquired experience, total work can be completed in 72 months period from date of start.
The work should be started by April 2016, and various sections can be opened in phases by March 31, 2022," the spokesperson said.
Project completion date is subject to land required for the project, which is made available to DMRC within six months period from date of sanction of project.
In the phase III, construction work on Jhangirpuri-Badli 4.489 km work on which work started in September 2011 has been 80 per cent completed till last month and is likely to complete by March next year.
The 13.875 km lond Faridabad extension corridor, work on which began September 2011 will be completed by May next year as 88 per cent work on it has been completed.
On the 9.37 km Mandi House-Kashmere Gate, 78 per cent work on the line which started in May 2011 has been completed and it is likely to be totally completed by December 2015.
The longest 55.697 km Mukundpur-Shiv Vihar corridor, work on which began in September 2011, is expected to open in March 2016 and only 55 per cent construction has been completed till last month.
About 45 per cent work has been completed on the 33.494 km long Janakpuri-Kalindi Kunj Metro corridor by September and it too will be ready by March 2016.
Besides these only 15.57 per cent work has been over on the 4.373 km long Dwarka-Najafgarh and 24.90 per cent work has been done on 11.18 km long Mundka-Bahadurgarh corridor.
Work on both the sections commenced in September 2012 and is expected to be over by March 2016.