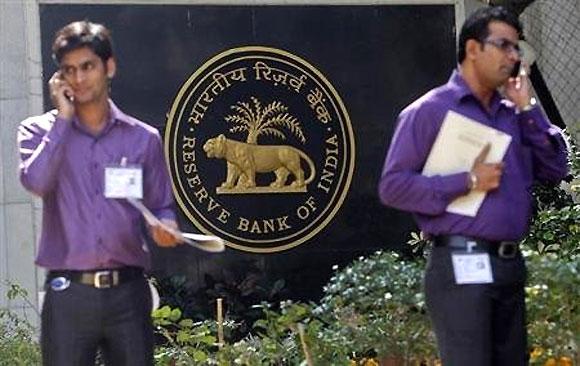 Buoyed by the drop in inflation which fell to a five-year low of 2.38 per cent in September, India Inc today said it provides much-needed headroom to the RBI to cut interest rate, key to revive industrial growth.
"With these inflation numbers, we hope growth considerations will be brought to forefront and the interest regime softened," Ficci Secretary General A Didar Singh said.
"With global commodity prices subdued and exchange rate range bound, the prices are expected to remain moderate.
CPI inflation is moving in consonance with RBI's target rate and this should bring in some breathing space," he added. Continuing decline in food prices, including vegetables, pulled down the September wholesale price inflation to a five year low of 2.38 per cent.
The Wholesale Price Index (WPI) based inflation was at 3.74 per cent in August and 7.05 per cent in September 2013.
The sharp drop in WPI inflation comes just at the back of retail inflation declining to a record low of 6.46 per cent in September.
"The drop in the inflation, it is hoped, would also help dampen inflationary expectations in the future and signal the onset of a low inflation cycle.
This would provide space to the RBI to review its cautious stance on interest rates," said CII Director General Chandrajit Banerjee.
"Going forward, the downslide in global commodity prices led by fuel together with improved monsoon conditions and favourable policy interventions should help contain inflation and prevent prices from resuming its inflationary tendency anytime soon," he added.
As per data released by the government on Tuesday, the food inflation fell to a nearly two-and-half year low of 3.52 per cent.
Food inflation is on Decline since May. "Decline in WPI inflation is encouraging and would pave the way for growth to pick up pace and make ground for RBI to soften interest rates in coming times," PHD Chamber President Sharad Jaipuria said. "We expect a softening policy stance from RBI in the coming times. We believe a cut in repo rate would be inevitable to revive the industrial growth and demand to pick up pace," he added.
While inflation in vegetable basket as a whole shrunk to 14.98 per cent in September, rate of price rise in potato was at 90.23 per cent from 61.61 per cent in the previous month.
"High time, the RBI took a close look at the inflation data and calibrated the interest rates," Assocham President Rana Kapoor said. The Reserve Bank, which has kept its key interest rate unchanged since January citing inflation pressures, is scheduled to announce its next bi-monthly monetary policy on December 2.
The Central bank primarily factors Consumer Price Index while deciding on policy rate.
© Copyright 2022 PTI. All rights reserved. Republication or redistribution of PTI content, including by framing or similar means, is expressly prohibited without the prior written consent.