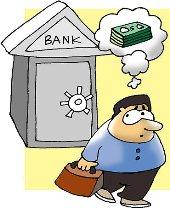 Lenders to debt-laden media firm Deccan Chronicle Holdings Limited have started the process of recovering their loans, starting with intangible assets.

"We have initiated the recovery process by invoking the Sarfaesi (The Securitisation and Reconstruction of Financial Assets and Enforcement of Securities Act, 2002) Act.

"Our local branch has also filed a complaint with the DRT (Debt Recovery Tribunal)," a senior official of Andhra Bank told Business Standard today.

DCHL owes the bank about Rs 200 crore (Rs 2 billion).

According to the official, the bank would auction the properties mortgaged by DCHL to it after the mandatory 60 days.

Canara Bank, which lent about Rs 340 crore (Rs 3.4 billion) to DCHL, had approached the DRT last year against the beleaguered media company, for allegedly re-mortgaging properties pledged with it to other banks.

Today, Kotak Mahindra Bank (Kotak) cautioned the public not to deal with any intangible assets related to DCHL, after it came to light that IDBI Bank had invited bids by March 11 for the transfer of trademarks, due to the failure on the part of DCHL to repay the financial assistance provided to it. In a public notice, Kotak said DCHL had hypothecated the trademarks, trade names, copyrights and logos in question to it.

DCHL had taken a term loan of Rs 250 crore (Rs 2.5 billion) from IDBI while it owes Kotak over Rs 95.17 crore (Rs 951.7 million).

Besides these, other financial institutions, which have reportedly initiated the legal process for the recovery of loans given to DCHL, include IFCI, Axis Bank, ICICI Bank, Yes Bank, Jammu and Kashmir Bank, Tata Capital and the National Pension System Trust.

On the whole, as many as 28 institutions are stated to have lent money to DCHL.

According to former union financial services secretary, DK Mittal, DCHL's total debt could be around Rs 5,000 crore (Rs 50 billion).
The company itself had disclosed that it was sitting on over Rs 4,216 crore (Rs 42.16 billion) of liabilities. The company's figures, however, do not include the accrued and unpaid interest.