In other debt-oriented funds, retail assets jumped from about Rs 45,000 crore to Rs 64,000 crore.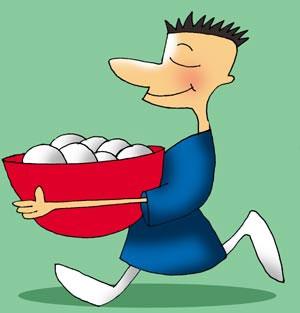 Retail investors, the trade jargon for non-wealthy individuals, are increasingly looking to debt mutual funds (MFs).
Seeing opportunity in the falling rates on basic banking products, fund houses and distributors are pushing this alternative. Predictive returns and the need for diversification are also propelling this, say those in the segment.
The Rs 17-lakh crore MF sector is seeing the retail investor pie growing in the debt category, which by large sees investments from companies and institutional investors.
Liquid and money market schemes have seen retail assets rising from Rs 3,890 crore (Rs 38.9 billion) to a little over Rs 5,400 crore (Rs 54 billion) in 2016.
In this period, the number of retail accounts went from 263,000 to a little over 600,000. In gilt funds (predominantly investing in government securities), retail assets grew from Rs 980 crore (Rs 9.8 billion) to Rs 1,590 crore (Rs 15.9 billion).
In other debt-oriented funds (income, short-term, ultra-short-term and bond funds, among others), retail assets jumped from about Rs 45,000 crore (Rs 450 billion) to Rs 64,000 crore (Rs 640 billion). In this category, the number of retail accounts increased to nearly eight million in 2016 against 6.7 mn the previous year.
Lakshmi Iyer, chief investment officer (CIO), fixed income, at Kotak MF, says: "The past couple of years have seen retail investors opting for debt schemes as well. In recent years, the declining rate of interest in banking products has acted as a trigger for more participation of such investors in debt MFs. Investors are fast realising the fact that debt funds make better returns; they are experiencing it."
Over the past year, average returns from different categories of debt funds were between 7.4 per cent and 14.5 per cent. This is higher than other debt instruments.
G Pradeepkumar, chief executive at Union MF, says: "Returns from debt schemes have been quite good over the past two years. This has helped mould investors' mindset. Further, the fall in bank deposit rates is forcing investors to find avenues where returns are better."
Adding: "If an investor holds these investments for three years or more, returns over the long term even after taxes are superior to banking channel products."
Illustration: Uttam Ghosh/Rediff.com