The United Bank of India (UBI) controversy took another turn on Wednesday with the Central Vigilance Commission (CVC) seeking details on some loan accounts disbursed in the past few months.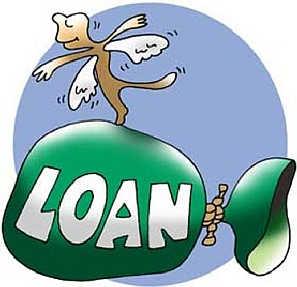 CVC officials on Wednesday met a team of executives from the lender to get details on some of the loans sanctioned in the past few months.
The state-run lender, which is struggling with mounting losses and deteriorating credit quality, had seen a sharp rise in its advances in the July-September quarter. UBI's advances increased to Rs 83,636 crore (Rs 836.36 billion) at the end of September, 2013, up 34.2 per cent from a year earlier.
The year-on-year credit growth was almost double the industry average during this period. On a sequential basis, advances were up 17 per cent.
"There was a meeting between CVC and UBI officials. The agenda was to find out reasons that contributed to the sharp rise in the bank's advances and if there was any lax in the credit appraisal process," a person familiar with the development told Business Standard, requesting anonymity.
A senior government official confirmed the meeting was held. Sources explained if there is non-compliance to processes then an internal inquiry by the chief vigilance officer will be initiated.
However, if it is found there is a serious fraud, then the case will be referred to an outside investigating agency like the Central Bureau of Investigation for disciplinary actions.
The Reserve Bank of India recently conducted an audit to examine the factors contributing to the rise in bad loans and capped the loan sanctioning power of the bank to Rs 10 crore (Rs 0.10 billion) pending further instructions.
The bank's credit growth, on a year-on-year basis, was 20.4 per cent at the end of December, 2013.
On February 20, Archana Bhargava resigned from her post of chairperson and managing director at the Kolkata-based bank. She opted for voluntary retirement, citing ill-health, amid talks of a growing rift between her and other senior executives of the bank.
Sources, however, claimed there is a possibility that UBI may have overstated its non-performing assets (NPAs) by at least Rs 2,000 crore.(Rs 20 billion)
They said that in the case of farm loans and cash credit, the software toolkit used by the bank often considers an account non-performing even though it is a standard account according to RBI norms.
While it is an accepted practice in the banking sector to consider unpaid crop loans as standard assets till the end of the crop cycle (normally one year), the state-run lender decided to classify these advances as non-performing since they were overdue for more than 90 days.
Similarly, in cash credit, while borrowers are allowed to keep a debit balance on a continuous basis during the repayment period, UBI treated some of the accounts as NPAs since the system red-flagged them.
"In certain cases, restructuring was not allowed, which led to further NPA accretion. It is expected that the bank will be able to reduce its NPAs significantly as it has also stepped up its recovery initiatives," said a source.