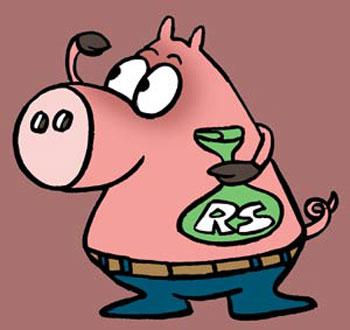 The Centre's move to slash interest rates on all small savings schemes, is a 'win-win' for the government and the banks, leading to a better monetary policy transmission, says a Nomura report.
According to the Japanese financial services major, lower small savings rates, along with marginal cost-based pricing of loans from April this year should facilitate an improvement in monetary policy transmission from April-June period onwards.
"Overall, the move to deregulate small savings rates should be a win-win for both the government and the banks.
"It will give banks greater flexibility to lower deposit (and lending) rates in sync with falling inflation, while lowering the interest burden for the government at the margin," Nomura said in a research note.
On Friday, the government cut interest rates on all small savings schemes, including Public Provident Fund, Kisan Vikas Patra and senior citizen deposits, to make them more market aligned.
Besides, better monetary policy transmission, this will lead to lower total accrual into these small savings schemes and increase government (central and state) reliance on other sources of financing, especially market borrowings, to finance their fiscal deficit, Nomura added.
Moreover, this is expected to reduce the interest burden for the central government as interest paid for borrowing from the National Small Savings Fund is higher than market rates.
"While consumers will receive lower nominal interest on their savings (although real rates are higher), greater monetary policy transmission into lower lending rates over time will benefit consumers and corporates, boosting growth," it added.
Interest rate on Public Provident Fund scheme was cut to 8.1 per cent for the period April 1 to June 30, from 8.7 per cent, at present.
Similarly, the interest rate on KVP was reduced to 7.8 per cent from 8.7 per cent while senior citizen savings scheme of five years would earn 8.6 per cent interest compared with 9.3 per cent.
Illustration by Uttam Ghosh/Rediff.com
© Copyright 2021 PTI. All rights reserved. Republication or redistribution of PTI content, including by framing or similar means, is expressly prohibited without the prior written consent.