Prime Minister Narendra Modi's announcement about demonetising Rs 1,000 and Rs 500 currency notes was hailed as a "bold step" by President Pranab Mukherjee and the BJP, which called it a "surgical strike" on black money, but his rivals denounced it as a "heartless and ill-conceived" decision that would inconvenience people.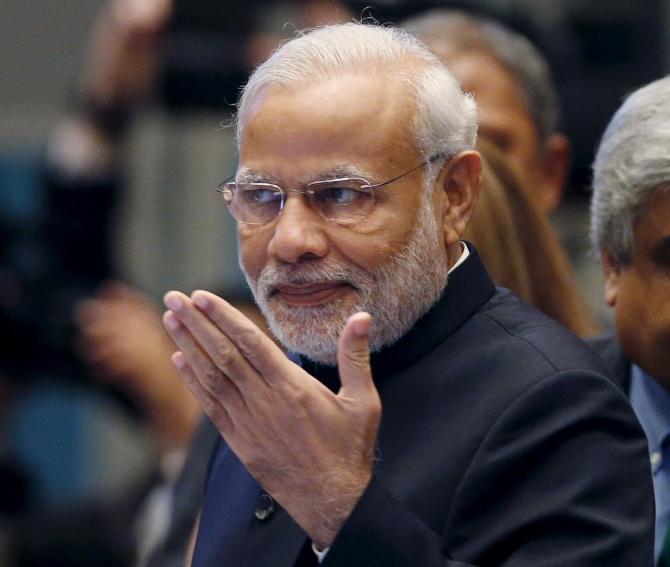 Pranab Mukherjee, President: A Rashtrapati Bhavan statement said President Mukherjee welcomed the bold step taken by the government which will help unearth unaccounted money as well as counterfeit currency. Mukherjee called upon people not to panic and to follow the government's guidelines for exchanging currency notes of Rs 1000 and Rs 500 denomination available with them. He reminded that all currency notes below Rs 500 will continue as legal tender. The President called upon all people to avail upon the opportunity provided by the government to exchange currency notes of Rs 1000 and 500 denomination for new legal tender.
Amit Shah, Bharatiya Janata Party president: "We feel proud of PM Narendra Modiji's surgical strike against black money and corruption. His decision to discontinue Rs 500 and Rs 1000 rupee note will immensely help in eliminating corruption. On behalf of all BJP karyakartas, I compliment the Central government and the PM for taking tough but timely and path-breaking measures.
"We can no longer let corruption and black money slow down our development journey. We must create a prosperous India for future generations. The elimination of black money will help boosting the development with justice. PM Narendra Modi has yet again demonstrated his unwavering commitment to fulfilling the promises he made to people of India."
Manish Tewari, Congress spokesperson: He said the "Tughlaq spirit" has been resurrected, referring to Mughal ruler Mohammed bin Tughlaq's move and wondered if the national capital will also be shifted from Delhi to Daulatabad. "Modern day Tughlak has thrown a nuclear trident at poor people of India. 1000 Rupees of today is what 100 Rupees was 20 yrs back. Insanity!."
"LOL-MOHMAD Bin Tughlak scraps 500/1000 Rupees notesNext capital of India will be shifted from Delhi to Daultabad. Tughlak's spirit resurrects "65 pc of India's population lives of agriculture that is non taxed-cash dependent. No universal banking coverage or credit card penetration."
Chandrababu Naidu, Andhra Pradesh chief minister: "I welcome the Narendra Modi government's historic decision to ban Rs 500 and Rs 1,000 notes. This is a bold step towards eliminating corruption and black money. This ban would change the face of Indian economy."
Randeep Surjewala, Congress spokesperson: The Congress party would always support "meaningful, specific and pointed" steps to unearth black money. He also sought to know if the Prime Minister has brought this scheme without giving much thought just to cover his "failure" to bring black Rs 80 lakh crore black money stashed abroad and deposit Rs 15 lakh in the account of every citizen.
Surjewala suggested that the way the measure had been brought about "without studying" the situation properly could create a host of problems for the common man given the fact that festive and marriage season was on, paddy has been harvested and sent to market, and sowing wheat and other rabi crops was under progress.
He sought to know whether the government had consulted economists and finance experts before implementing the "far-reaching" decision. Surjewala also wondered whether banks have the infrastructure and mechanism to suddenly implement such a major decision.
Mamata Banerjee, West Bengal Chief Minister: "Withdraw this draconian decision. While I'm strongly against black money, corruption, deeply concerned about common people, small traders. How they will buy essentials tomorrow? This is a financial chaos and disaster let loose on the common people of India. The PM could not get back the promised black money from abroad from the rich so a drama to divert (attention from) his failure."
"Heartless and ill-conceived blow on the common people and the middle class in the fake name of anti-corruption (drive). Rs 100 notes not available in banks. Without availability in market how will people, small farmers, all employees, labourers purchase essentials."
Devendra Fadnavis, chief minister of Maharashtra, tweets, "Historic and courageous decision on ? 500 & ? 1000 notes to stop corruption and flow of black money. Hats off Hon @narendramodi ji! "People of our nation would support &participate like true soldiers in this war against #blackmoney.This is a milestone in nation's progress."
Mohammed Salim, CPI(M) politburo member: "We are always in support of unearthing black money. But after 2.5 years of silence on the issue, the Centre all of a sudden decided to scarp the Rs 500 and Rs 1,000 notes. This is nothing but absurd. This decision will have a drastic impact on small traders and the middle class."
Pradip Bhattacharya, former PCC president and Congress MP: "Tomorrow when people of India will wake up, they will be unable to use the Rs 500 and Rs 1,000 notes. What will they do then? This is nothing but an arbitrary decision which will impact small traders, middle class and poor people of the country. Many people of our country still do not have access to banks. What will they do?"