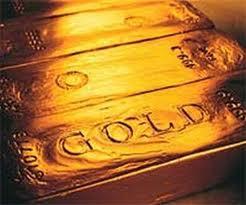 Commerce and Industry Minister Anand Sharma has favoured a review of curbs on gold import norms saying the restrictions are leading to smuggling.

"I feel for a review. I am not in favour of making it so difficult that it leads to increase in smuggling," Sharma told PTI.

To check rising current account deficit, the government raised import duties and the RBI imposed curbs on import of the metal and also laid down various pre-conditions for inward shipments of the precious metal.

He said there is a need to have a balanced approach on the matter.

Gems and jewellery exporters, which account for about 15 per cent of the country's total shipments, raised concerns over the restrictions on gold imports and demanded
easing of norms in this regard.
Gems and jewellery exports dipped 4.18 per cent to $3.59 billion in February. During the 11-month period of the current fiscal, shipments declined by 7.15 per cent to $35.73 billion.
Gold and silver imports declined 71.4 per cent to $1.63 billion in February.
Sharma said his ministry is ensuring the exporters get adequate gold to enhance overseas shipments of jewellery.
The enforcement agencies during the first nine months of 2013-14 have seized 1,074.41 kg of gold as against 326.23 kg during the entire 2012-13 fiscal.
According to reports, sleuths of revenue department have seized gold worth about Rs 245 crore being pushed illegally through the country's borders in the past one year.
As many as 700 cases of gold smuggling so far have been reported across the country during 2013-14.