Impact of the slowdown is most visible among promoter/owner-CEOs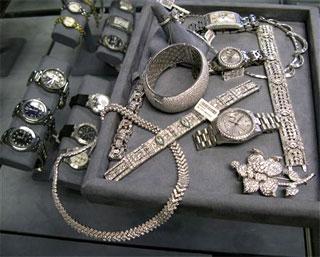 The slowdown has impacted India Inc's creamy layer - executive directors and above - big time. New entrants to the crorepati club (those earning more than Rs 1 crore annually) of CEOs and promoters earning over Rs 1 crore per annum more than halved to 42 in FY14 from 87 in the previous year. At the end of March this year there were 640 CEOs earning more than a crore from their companies. This number was 598 at the end of FY13 and 511 at the end of FY12.

The impact of the slowdown is most visible among promoter/owner-CEOs. The number of those earning more than a crore increased by 17 in FY14, down from 51 in the previous year. The professional CEOs in the club added 25 members against 36 in the same time period. (see table)

Professional CEOs also reported a much faster rise in their salaries than their promoter/owner counterparts. Average salary of a professional CEO was up 26.1 per cent last fiscal, growing at a faster clip than 5.8 per cent hike reported by promoter/owner CEOs.
A typical professional CEO (based on median value) took home a pay of Rs 2.6 crore in FY14, up from Rs 2.2 crore a year ago. This is at par with what a typical promoter CEO earned last year.

The analysis is based on data from companies whose compensation figures for board members was available for last three financial years. The actual number of "crorepati" CEO could be higher as quite a few companies are still to publish their annual report for FY14.

Experts attribute the higher salaries to companies hiring top notch professionals to help them grow faster in an competitive and globalised business environment. "The business environment has become complex and too challenging for promoters to handle single-handedly. They are increasingly seeking help from experienced professionals to help their companies beat competition and crack newer markets," says G D Sharma, principal, Beeline HR Advisory.

Unlike a promoter, it is much easier to make a professional CEO directly responsible and accountable for a company financial outcome. "Investors, especially large institutional investors, put pressure on companies to hire outsiders at top notch salary and make him/her responsible to chart the company's growth path," he adds.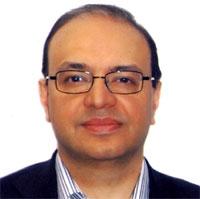 Subhanu Saxena of Cipla (left) is a case in point. A professional with global experience, he joined the drug maker as its CEO in February last year with a clear brief to help Cipla break into the international market and close the growth gap with its peers. With total pay and rewards of Rs 21.7 crore in FY14, Saxena is the highest paid professional CEO among pharma companies and among the top five in the country. His pay-packet is higher than his boss and company's promoter Yusuf Hamied.

A similar trend is visible in Tata Group, where most CEOs earn much higher than chairman Cyrus Mistry. TCS MD and CEO N Chandrasekaran is India's seventh best paid professional CEO. The trend is similar in other key group companies such as Tata Motors, Tata Steel and Indian Hotels among others.

Mid-size companies such as Jyothy Laboratories have also cut their dependence on promoters by hiring professional CEOs at market leading salaries. Company CEO S Raghunandan is among the top earning professional CEO in the country, though he still earns less than the company's promoter and MD.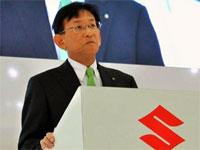 There are four new entrants in the top five earnings professional CEOs with three of them being Japanese expats working for Maruti Suzuki, country's top car maker. Kenichi Ayukawa (left), company's managing director and CEO, trumped L&T's A M Naik to become India's top earning professional CEO with total earnings of Rs 28.7 crore in FY14. His other two colleagues are not too far behind.

The "crorepati club" however continues to be dominated by promoters and owners with 364 out of 640 of all CEOs earning more than a crore being promoters. The club of professional CEOs, however, is growing faster than the latter.

Promoter CEO continues to dominate the top earner CEO with Sun TV Network promoters' couple -Kalanithi Maran and Kavery Kalanithi earning Rs 59.9 crore each in FY14 marginally up from their earnings in FY13. They are followed by AV Birla group Kumar Mangalam Birla with combined compensation of Rs 39 crore in FY14 down nearly 20 per cent fromover last year. He is followed by Pawan Kant Munjal of HeroMoto Corp and D B Gupta of Lupin. Gupta's compensation has nearly tripled in last two years in line with good show by his company growing at compounded annual growth rate (CAGR) of 57.4%.

If we exclude top earners, the gap between promoters and professional CEOs however continues to narrow and is likely to vanish in future.
Higest Paid Promoter CEO
| | | | |
| --- | --- | --- | --- |
| | Company | Salary in FY14 (Rs cr) | CAGR (%) |
| Kalanithi Maran | Sun TV Network | 59.9 | 2.5 |
| Kavery Kalanithi | Sun TV Network | 59.9 | 2.5 |
| Kumar Mangalam Birla | Grasim, Ultratech etc | 39.0 | -9.1 |
| Pawan Kant Munjal | Hero Motocorp | 37.9 | 4.8 |
| D B Gupta | Lupin | 37.2 | 57.4 |

Highest Paid Professional CEO
| | | | |
| --- | --- | --- | --- |
| | Company | Salary in FY14 (Rs cr) | CAGR (%) |
| Kenichi Ayukawa | Maruti Suzuki | 28.7 | New Entrant |
| A M Naik | L&T | 28.4 | 225.6 |
| Toshiaki Hasuike | Maruti Suzuki | 24.6 | New Entrant |
| Subhanu Saxena | Cipla | 21.7 | New Entrant |
| Kazuhiko Ayabe | Maruti Suzuki | 21.7 | New Entrant |

Number of CEOs
| | | | | |
| --- | --- | --- | --- | --- |
| | | All | Professional | Promoter |
| FY12 | 1 Crore and more | 511 | 215 | 296 |
| FY13 | 1 Crore and more | 598 | 251 | 347 |
| FY14 | 1 Crore and more | 640 | 276 | 364 |
| | | | | |
| --- | --- | --- | --- | --- |
| | | All | Professional | Promoter |
| FY12 | Rs 5 crore & More | 122 | 40 | 82 |
| FY13 | Rs 5 crore & More | 137 | 49 | 88 |
| FY14 | Rs 5 crore & More | 148 | 55 | 93 |
| | | |
| --- | --- | --- |
| | | Average (Rs Crore) |
| A M Naik | L&T | 28.4 |
| Toshiaki Hasuike | Maruti Suzuki | 24.6 |
| Subhanu Saxena | Cipla | 21.7 |
| Kazuhiko Ayabe | Maruti Suzuki | 21.7 |