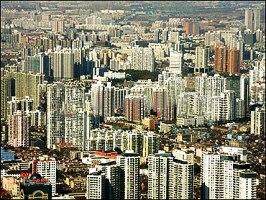 Real estate developers in Hyderabad feel the decision of the Congress Working Committee and the ruling United Progressive Alliance coalition's coordination committee to accord statehood to the Telangana region will augur well for their business in the long run.

"The business will pick up, as there is an end to political uncertainty over the issue," Rajeshwara Rao, chief executive of the Hyderabad chapter of the Confederation of Real Estate Developers Association of India, told Business Standard.

He is confident Hyderabad, which has world-class infrastructure facilities, will be the most attractive destination for large global investors.

"It (the decision on statehood) is good for everybody. There will immediately be an inflow of investments into the city," said Narayan Reddy, promoter of Lumbini Constructions.

The earlier ambiguity over bifurcation of the state had affected the real estate business here, he said.

Research agency CRISIL stated after a four-year hiatus, real estate prices were set to rise at a relatively faster pace here.

Due to the Telangana agitation, it said, residential capital values had stagnated since 2009 and driven investors to other cities such as Bangalore and Chennai.

In the immediate term, Crisil expects realty agencies to pick up with the buoyed investor sentiment.

In the medium term, the resurgence in corporate investments will improve demand for commercial office space and, in turn, provide a fillip to job creation and boost residential
real estate demand and prices.
CRISIL had earlier envisaged that in Hyderabad, residential capital values would grow six to seven per cent annually in 2013 and '14.
It now expects the growth in prices to be faster and the gap in residential capital values vis-a-vis cities like Pune, Bengaluru and Chennai to narrow.
Commercial lease rentals, however, will continue to see only a marginal annual increase due to the huge oversupply situation, it said.
Real estates services provider Jones Lang LaSalle also said the decision was good for the Hyderabad market.
"Investors who had been playing with the notion of pulling out of Hyderabad because of the unresolved political climate will now have the requisite level of assurance that they had made the right decision, and more investments will now pour in.
"The fact that Hyderabad will become the joint capital for the next 10 years is especially encouraging for this city's real estate market," stated Sandeep Patnaik, managing director of JLL Hyderabad.
JLL said it was unlikely that end-user demand would increase right away.
Yet, it expects demand to start picking up considerably in two or three months, leading to appreciation in many areas.
In this regard it named areas in and around the Outer Ring Road, the central business district area of Banjara Hills and Jubilee Hills, and places such as Gachibowli, Hitec City, Kukatapally, Miyapur and Chanda Nagar.
JLL expects increased action even in the case of commercial real estate, saying corporate clients which were sitting on the fence would now feel encouraged to enter or further expand in this lucrative market.