Vitamin C, a supplement recommended by most doctors for better immunity during the pandemic, posted a 450 per cent growth in imports.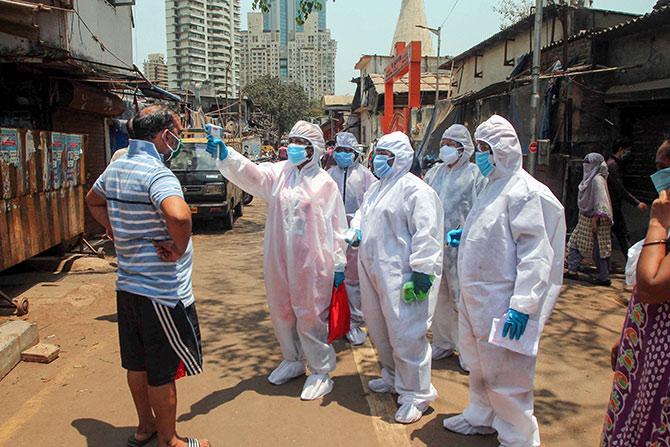 From Covid-19 essentials, such as Vitamin C supplements and thermometers, to bicycles, laptops, and personal weighing scales, demand for certain items galloped during last financial year as the pandemic altered what Indians used on a day-to-day basis.
Imports of outdoor sports equipment, handbags for women, and dentures, among others, plummeted.
With outdoor activities coming to a halt last year and schools functioning virtually, imports of sports goods witnessed a decline, while inbound shipments of laptops and battery chargers saw a sharp uptick, according to the import data for the financial year 2020-21.
The import numbers of sporting goods like basketball, badminton shuttlecocks, racquets, tennis balls, and golf balls showed a decline of 35-50 per cent year-on-year (YoY).
On the other hand, with several offices shifting to the work-from-home model, inbound shipments of battery chargers and laptops jumped 80 per cent and 40 per cent, respectively.
Also, as most commercial complexes saw mandatory temperature checks prior to entry, imports of digital thermometers experienced a 2,410-per cent growth, with nearly three-fourths of these coming from China.
Even Vitamin C, a supplement recommended by most doctors for better immunity during the pandemic, posted a 450 per cent growth in imports in 2020-21, showed the data provided by the Department of Commerce.
With people largely staying indoors, hair trimmers reported 40 per cent YoY growth in imports; inbound shipments of vacuum cleaners surged 73 per cent YoY as most people depended on these due to restrictions on house helps.
Aditi Nayar, chief economist, ICRA Ratings, said health and lifestyle choices witnessed a shift and also modified consumption decisions.
"Discretionary spending stalled at one level. However, some items that used to be considered discretionary emerged as necessities during work from home," said Nayar.
As far as India's overall import in FY21 is concerned, it fell sharply in April 2020 due to a stringent lockdown that brought most activities in the country to a grinding halt.
However, demand gradually picked up in the following months and witnessed a massive surge December 2020 onward.
Devendra Pant, chief economist, India Ratings, said savings on expenses like travelling and dining at restaurants, among others, financed increased expenditure on health care and hygiene products.
Even imports of premium alcoholic drinks like sparkling wine, scotch, and bourbon whiskey saw a significant decline at 65 per cent, 73 per cent, and 75 per cent, respectively.
Arpital Mukherjee, professor, Indian Council for Research on International Economic Relations (ICRIER), attributed this decline to Covid cess introduced by a few states.
"Delhi put a Covid cess of 70 per cent and revenue fell.
"It deterred high-quality product consumption as such items became expensive," Mukherjee said.
"Alcoholic beverages are among the top three revenue earning products for states.
"However, due to sporadic duty changes at the Centre and states, import volumes declined, leading to a loss of revenue.
In the current Budget, Customs duty was brought down from 150 per cent to 50 per cent but an agriculture infrastructure cess of 100 per cent was imposed, so the effective duty is 150 per cent," she added.
Meanwhile, commercial/ chartered aircraft saw a 99 per cent decline in inbound shipments, while aircraft weighing between 2,000 kg and 15,000 kg were down 98 per cent.
However, aircraft weighing over 15,000 kg witnessed only a 35 per cent decline over the previous year.
Also, as dental visits were deferred by several people to avoid catching Covid, imports of dental fillings, dental chair, and dentures were down by 43 per cent, 43 per cent, and 63 per cent, respectively.
Ajay Sahai, director-general and chief executive officer, Federation of Indian Export Organisations, said with people under lockdown and working from home, the consumption pattern has shifted with focus on office equipment , networking products, and services and food and beverages.
"Sporting goods, high-end apparel, jewellery, and cosmetics – all-related to outdoor activities — are bound to take a hit during the pandemic.
"However, with the gradual reopening, lifestyle goods are seeing vibrant order booking in India and this augurs well for exports," said Sahai.
Photograph: PTI Photo