'Most Indian logistics firms do not have the facility to store and transport COVID-19 vaccine right now.'
Puneet Wadhwa reports.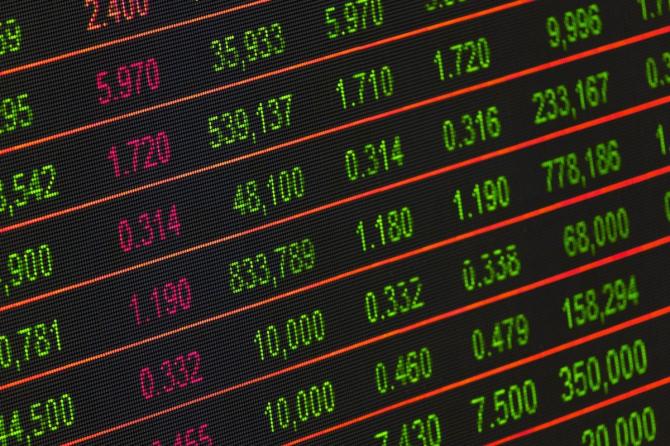 As the world awaits the vaccine to tackle the COVID-19 pandemic, most experts caution against the logistical issues for storage and transportation of the doses.
COVID-19 vaccines require a precise temperature-controlled storage and complex logistics, which makes transporting them a risky business.
Investors, analysts' caution, would be better off by remaining selective and should not blanket buy logistics stocks.
Vaccine storage and transportation being a niche segment will not benefit all logistics and transportation companies, analysts say.
The Pfizer vaccine, for instance, needs to be stored at minus 60 or minus 70 degree Celsius.
While there are some companies that are gearing up for this, others will have to create the necessary infrastructure, which is capital intensive and will take a lot of time.
According to reports, Luxembourg-headquartered B Medical Systems is planning to initiate talks with senior government officials, scientists and diplomats on setting up a cold chain for COVID-19 vaccines in India.
The firm is looking at setting up a plant in the country with its Indian partners to supply specialized refrigerated vaccine transportation boxes and freezers.
The company, which has the technology to store vaccines at minus 80 degree Celsius, intends to eventually build a plant in Gujarat, reports say.
In the interim, it is expected to import boxes that can be used to transport vaccines as soon as production begins.
On its part, Pfizer is also reported to be working out an elaborate cold storage plan to ensure temperature integrity of its vaccine that requires to be maintained at -70 degree Celsius.
"Most Indian logistics firms do not have the facility to store and transport COVID-19 vaccine right now," says A K Prabhakar, head of research at IDBI Capital.
"That said, it can be built over time but will need a huge capital outlay. Companies that have the requisite means (balance-sheet strength) may venture into this segment over time," he adds.
"Among the lot, Blue Dart, Snowman and Mahindra Logistics are cash rich cash rich, are in a niche transportation segment and can benefit. Truck and other types of transporters will not benefit," explains Prabhakar.
At the bourses, most logistics and transport-related stocks have logged smart gains since March 2020 when the markets hit their recent low.
Among individual stocks, Allcargo Logistics, Aegis Logistics, Transport Corporation of India, Sical Logistics and Snowman Logistics have moved up in the range of 78 per cent to 189 per cent since then, ACE Equity data show.
In comparison, the S&P BSE Sensex and the S&P BSE Midcap index have returned 69 per cent and 77 per cent since then.
The S&P Small-cap index, however, has gained around 95 per cent since then, data show.
A significant part of the rally since March 2020 low in logistics and transportation stocks, according to G Chokkalingam, founder and chief investment officer at Equinomics Research, has been on account of a sudden surge in online ordering due to the COVID-19 pandemic.
Distribution of COVID-19 vaccine, he says, has given a fresh lease of life to these stocks, albeit for the short-run.
"Over the next few months, the surge in online ordering seen over the past few months is likely to taper off as more people step out of their homes for work and manufacturing activity picks up pace," Chokkalingam says.
"Given the sharp run in these stocks since March 2020 lows," Chokkalingam adds, "it is advisable to remain selective in the logistics and transportation segment. Investors sitting on sizeable gains can even start booking profit,"
Feature Presentation: Aslam Hunani/Rediff.com