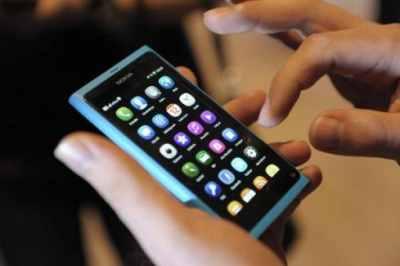 A special court on Tuesday reserved for August 6 its order on the bail applications of former Telecom Minister A Raja, DMK MP Kanimozhi and other accused who were chargesheeted by Enforcement Directorate in a 2G scam-related money laundering case.
Special CBI Judge O P Saini reserved the order on the bail pleas after hearing the arguments of Enforcement Directorate (ED) and the counsel appearing for the accused persons.
ED had chargesheeted 19 accused -- 10 individuals and nine firms -- in the case saying that the transaction of Rs 200 crore, which was allegedly paid to DMK-run Kalaignar TV, was "not genuine" and it was a "bribe for grant of telecom licences to DB Group companies".
The agency had also claimed that its probe into the case emanates from 2G spectrum allocation scam and the accused had allegedly conspired and committed offences under provisions of the Prevention of Money Laundering Act (PMLA).
Besides Raja and Kanimzohi, ED had also named Swan Telecom promoters Shahid Usman Balwa and Vinod Goenka, Directors of Kusegaon Fruits and Vegetables Pvt Ltd Asif Balwa and Rajiv Aggarwal, Kalaignar TV MD Sharad Kumar, Bollywood producer Karim Morani, DMK supremo M Karunanidhi's wife Dayalu Ammal and P Amirtham as accused in the case.
ED has also named Swan Telecom Pvt Ltd, Kusegaon Realty Pvt Ltd (formerly known as Kusegaon Fruits and Vegetables Pvt Ltd), Cineyug Media and Entertainment Pvt Ltd (formerly known as Cineyug Films Pvt Ltd), Kalaignar TV Pvt Ltd, Dynamix Realty, Eversmile Construction Company Pvt Ltd, Conwood Constructions and Developers (P) Ltd, DB Realty Ltd and Nihar Constructions Pvt Ltd as accused in the case.
During the arguments on the bail pleas, ED had argued that the accused had committed the offence of money laundering punishable under provisions of PMLA.
The defence counsel, however, had opposed ED's claims contending that charge sheet filed by the probe agency was "contradictory" and the transfer of Rs 200 crore (Rs 2 billion) to Kalaignar TV was a "prudent business transaction".
© Copyright 2021 PTI. All rights reserved. Republication or redistribution of PTI content, including by framing or similar means, is expressly prohibited without the prior written consent.