Burman had sought permission to go to Hong Kong for five days from January 22 and said his other family members were also going there.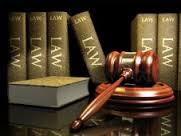 Pradip Burman, one of the Dabur India promoters whose name has cropped up in the list given by the Centre to the Supreme Court on the black money issue, was on Tuesday denied permission to go abroad for family function by a Delhi court which said there was no justifiable ground for it.
Additional Chief Metropolitan Magistrate Devendra Kumar Sharma dismissed Burman's application seeking permission to go to Hong Kong, saying there was nothing on record to show that it was necessary for him to attend the family function.
"In view of the submission made and the facts and circumstances that he was earlier allowed to visit abroad and he has returned in accordance with the undertaking given
before this court, it cannot be a ground for foreign visit and without any justifiable ground. . . .
"There is nothing on record to show that it is so necessary for him to attend the family function, if any, in Hong Kong and if such permission would be granted to the accused persons, there would be no end for foreign visit without justifiable ground," the court said, adding that there was no merit in his plea.
Burman is facing prosecution in a complaint filed by Income Tax Department alleging that he was holding foreign bank accounts which he had not disclosed in his income tax returns and that there were undisclosed deposits in those two accounts.
Burman had sought permission to go to Hong Kong for five days from January 22 and said his other family members were also going there.
However, the Income Tax Department opposed it saying that he should not be allowed to travel abroad as a 'pleasure treat' in routine course.
The court had earlier allowed Burman twice to go abroad, including a trip to London to attend his ailing brother there.
The court, in Tuesday's order, said it was not clear from Burman's application that there was any family function at Hong Kong though during the arguments it was submitted that there was death anniversary of his elder brother.
But nothing was placed on record to show that the death anniversary ceremony was being held at Hong Kong, it said.
Burman was earlier granted permission to go to London for five days from January 11 to visit his ailing brother.
The court has already fixed January 27 for recording of pre-charge evidence in two alleged tax evasion cases involving Burman, who was earlier granted bail by the court.
The court is likely to record testimony of the complainant and income tax officer Gaurav Dudeja first.
The court had earlier granted bail to Burman but barred him from leaving the country without its permission.
The IT department's complaint had said when Burman was questioned, he denied having any account in foreign bank but later when he was confronted with several documents, he allegedly admitted having bank accounts abroad.
Two separate cases were lodged against Burman under the IT Act for the offences relating to concealment of income and tax evasion.
The cases relate to assessment years 2006-07 and 2007-08.
The court, after taking cognisance of the complaint, had summoned Burman as accused. Burman had earlier appeared in the court in pursuance to summons issued against him.
IT department's counsel had earlier said 'the present case is out of several cases in respect to black money for which investigation is going on by the and under the supervision of Special Investigation Team constituted by the Supreme Court of India.'
The Centre on October 27 last had disclosed before the apex court eight more names including that of Burman, a bullion trader, and Goa miners against whom it has started prosecution for allegedly stashing black money in foreign banks.
Shortly after the disclosure in the Supreme Court, Dabur India promoter family, Burmans had said the account complied with all legal requirements.
"We wish to state that this account was opened when he (Pradip) was an non-resident Indian, and was legally allowed to open this account," a Dabur spokesperson had said in a statement.