The Federal Court of Australia in its ruling has said ICICI Bank that financed Lanco Group for acquisition of Griffin Coal cannot be dragged into the legal dispute that Perdaman Chemicals & Fertilisers has with the Indian infrastructure company over coal supply issue.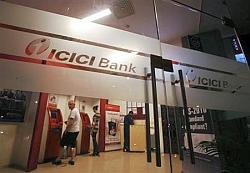 Federal Court Justice Neil McKerracher, on March 6, refused Perdaman's request to formally serve the bank with the lawsuit in Singapore.

"The Bank had no obligations to Perdaman nor was it negotiating with or bargaining with Perdaman. The Bank was entitled to and, on one view, obliged to obtain the best possible security it could to protect the interests of the financiers," Justice Mckerracher observed in the judgement.

In January, Australia-based Perdaman Chemicals said it filed a lawsuit against ICICI Bank Ltd seeking damages worth 3.2 billion Australian dollar (around Rs 18,010 crore), claiming that the Indian bank restrained Griffin Coal from supplying coal to its upcoming urea plant in Western Australia.

Griffin Coal was acquired by Lanco for AUD 730 million in March, 2011
and a syndicate of lenders led by ICICI Bank financed the acquisition.
Perdaman claimed that it spent nearly AUD 195 million on the project and the termination of coal supply agreement prevented it from getting financing for the construction of the urea fertilizer plant at an estimated value of AUD 3.39 billion.
"The bank was the financier for Lanco in its acquisition of Griffin. It was entitled to protect its own interests and to impose and to adhere to whatever security requirements it could achieve in its dealings with Lanco."
An email sent to Perdaman seeking its reaction to the judgement yielded no reply till filing this report.
Perdaman last year had filed AUD 3.5 billion separate lawsuit against Lanco in Australia, alleging non-compliance with fuel supply pact by Griffin Coal for its upcoming urea plant in Western Australia.
Terming Perdaman's move to drag ICICI Bank into the dispute as "desperate attempt in frustration", Lanco earlier has said ICICI has no contractual relationship with Perdaman.