Tata Steel's European arm, Corus, the second-largest steel maker on that continent, has appointed Citibank to help find a suitable buyer for its beleaguered Teesside Cast Products factory in northeast Britain.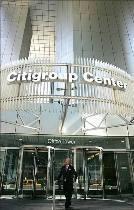 However, the company refused to comment on speculation about Bangkok-based Sahaviriya Steel Industries being one of the parties Corus is in talks with.
According to local sources, representatives of SSI visited the plant last Thursday. Vera Baird, incumbent MP for the area, said: "It is not a surprise that an interested negotiator with Corus for the purchase of TCP appears to be SSI, who need more than six million tonnes of steel per year and who know from earlier custom that we can provide three million tonnes of our excellent-quality slab to them. They are a strong company, financially sound and innovative, and would be a welcome partner if a deal is to (be) done."
Bangkok-based SSI is a manufacturer with a capacity of four million tonnes a year. It employs nearly 950 people.
Since April 2009, when the TCP plant entered a troubled phase  - it was finally decided to mothball it in February 2010 -this is the first time a possible buyer with a name has emerged in the public domain.
Last year, a group of steel buyers had withdrawn halfway from a 10-year buying contract, jeopardising nearly 1,700 jobs. Though Tata Steel and Corus have consistently claimed they were exploring a buyer for the plant as a possible long-term solution, no development has taken place till now.
Baird and her party's candidate for the neighbouring area in the coming general elections, Tom Blenkinsop, also a union leader, have asked for openness on what is going on, now that the Thai steelmaker has visited TCP.
With just two days before the general elections, the ruling Labour government is under severe pressure to convince its electorate in the region that it is doing its best to resolve this year-long crisis and thus save nearly 1,700 jobs in the company and another estimated 3,000 jobs that indirectly depend on the TCP plant.
Meanwhile, Baird, earlier said her meeting with Tata Steel's vice chairman, B Muthuraman, would take place on May 20. "Like everyone else in Teesside, I will be looking for reassurances that Corus is very serious about finding a buyer for the plant. People have a right to know exactly what is going on," she said.