Can insistence on the ISI mark - the government-approved certification of quality - lead to abuse of a dominant position? Will an adverse TV rating of a newly released movie be seen as anti-competitive?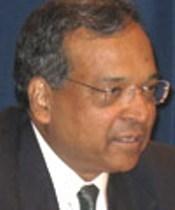 These and several other questions, from India's leading corporate houses including Reliance and Tata, are keeping the Competition Commission of India, the country's fair trade watchdog, which turned functional less than a year ago, busy these days.
The CCI, whose timely intervention allowed Anil Ambani's Reliance Big Entertainment Ltd screen Abhishek Bachchan-starrer Raavan in multiplexes across Karnataka a few days ago, had turned down a plea from Kolkata-based Tata Metaliks to revoke a government order mandating the ISI mark on iron pipes for potable water and sewerage system last month.
Tata Metaliks, which made the central ministries of urban development and commerce parties to its complaint, alleged that its competitors benefited out of a government notification imposing mandatory certification of ISI-marked products. But CCI dismissed the case, saying it did not merit further inquiry.
Similarly, Cinergy Pictures, the producers of Hindi movie Rann, failed to build a case against ETC Network that runs the Zee television network, on the alleged act of vengeance by ETC against Cinergy for refusing advertisements to ETC. The complaint had said the ETC channel, in its programme "Movie Meter", rated the movie poorly.
Mumbai-based realtor Akruti City's complaint against Reliance Infrastructure of alleged imposition of "unfair and discriminatory condition in purchase of electricity" was another case that got dismissed by CCI in March.
CCI, whose powers were notified on May 20, 2009, has so far disposed of 19 such cases out of a total of 94. While 50 of these cases were transferred to CCI from the erstwhile MRTPC (Monopoly and Restrictive Trade Practices Commission), 44, including the above ones, were directly taken up by CCI during the last eight to nine months.
It is also known that CCI has found prima facie merit in 51 of these cases and have handed over these to Director General, Investigations, for thorough probes. While a DG report is awaited in 43 cases, CCI has received reports in other cases.
CCI Chairman Dhanendra Kumar declined to comment on the ongoing cases.
According to officials close to CCI, the commission is expected to give its verdict on several high-profile cases including the one involving banks and housing finance companies such as ICICI Bank, HDFC, LIC Housing Finance, on collusion of charges leading to levy of penalty for foreclosure of home loans. Another case where CCI is expected to deliver its final verdict within a month is the collusion and abuse of dominant position charges raised by multiplexes against film producers.
The commission is also known to be in the final stages of investigation in the complaint against alleged cartelisation of travel agents in air ticket bookings.
Image: CCI Chairman Dhanendra Kumar