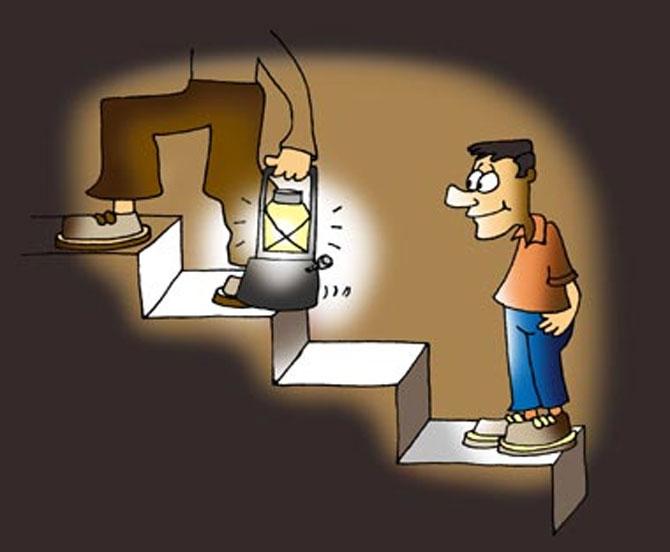 Delhi Police on Wednesday told a court in New Delhi that documents recovered from the arrested persons in the corporate espionage case was being analysed to unearth a 'deep-rooted nexus' involving several persons who were 'trespassing' in offices of the Ministry of Petroleum and Natural Gas.
The investigators made the submission while opposing the bail plea of the three corporate executives -- Shailesh Saxena from Reliance Industries Limited, Vinay Kumar from Essar and Subhash Chandra from Jubilant Energy.
"If accused are released at this stage, they may influence the witnesses and tamper with the evidence which may adversely affect the investigation" investigating officer told Chief Metropolitan Magistrate Sanjay Khanagwal.
The IO filed a written reply to the bail plea saying the probe was at a preliminary stage and the whole nexus was to be unearthed.
"IO has filed the reply on bail applications of three accused and the same has been supplied to the accused. Put up for arguments on March 16," the court said.
The Crime Branch of Delhi Police said that the documents of MoPNG recovered from the possession of accused were yet to be analysed and verified.
The court also asked the IO to submit his reply on the bail application of Defence Ministry's house-keeping staff member Virender Kumar arrested in the case and posted the matter for argument on March 17.
Earlier, the court had extended the judicial custody of six accused including five corporate executives, who were arrested in the case till March 19.
Besides the three accused who have filed the bail pleas, the two others corporate executive arrested in the case are Rishi Anand, DGM of Reliance Anil Dhirubhai Ambani Group and K K Naik, GM of Cairns India.
The Delhi Police on February 20 arrested the five corporate executives alleging that they used to procure documents from other accused Lalta Prasad and Rakesh, and they used to pay them.
These documents were then supplied to the companies by these officials to benefit the firm, the police had said.
Five days later, Virender Kumar, a Defence Ministry staff member, was arrested for allegedly stealing an identity card of an auditor at Indian Defence Accounts Service and providing the same to one of the accused, Lalta Prasad, in the case.
Besides, the police had arrested Rakesh Kumar, Prayas Jain, Shantanu Saikia, Ishwar Singh, Asharam and
Rajkumar Chaubey, who are in judicial custody.
In a separate first information report, the police had arrested three others -- Lokesh Sharma, an employee of a Noida-based consultancy firm, Jitender Nagpal, PS to Joint Secretary in Forest and Environment Ministry and Vipan Kumar, PA to a UPSC member- and were sent to judicial custody till March 17.
A total of 16 people have been arrested so far in connection with the two FIRs by the Crime Branch of Delhi Police.