From auto, refrigerator, and mobile handset makers to real estate firms, companies are tying up with banks to dole out attractive finance schemes and discounts to make buying more affordable.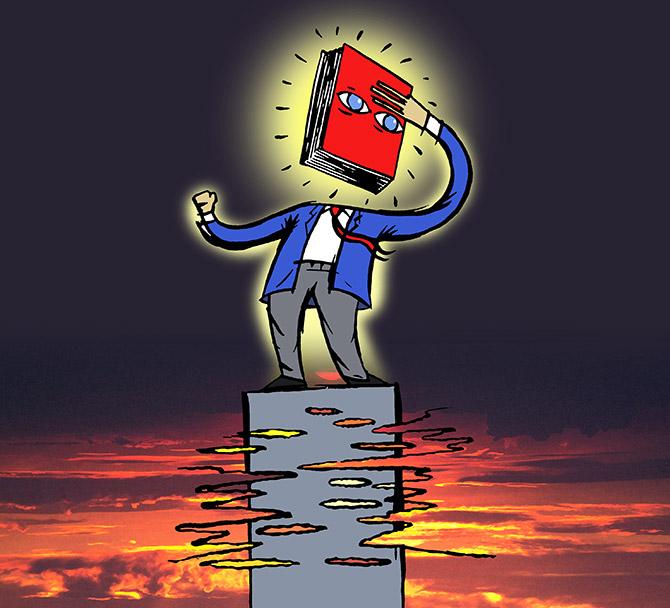 Consumer discretionary firms are pulling out all stops to grab a share of the consumer's wallet as shopping gains speed after almost two months.
From auto, refrigerator, and mobile handset makers to real estate firms, companies are tying up with banks to dole out attractive finance schemes and discounts to make buying more affordable.
These offers are being driven by the 135-basis point cut in the Reserve Bank of India's policy rates after the Covid-19 pandemic, which has made loans cheaper, too.
Encouraged by the preference for personal transportation gaining traction, carmakers have joined hands with commercial banks and NBFCs (non-bank finance companies) and launched EMI (equated monthly instalment) schemes aimed at reducing the initial purchase cost and monthly outgo.
Maruti Suzuki India has rolled out EMI schemes that give buyers an option to either defer repayment, or chose a graded option of starting with a small EMI amount and then graduating to paying a higher sum.
"Affordability becomes a big factor during times like these. A sales push through discounts and good finance schemes helps," said Shashank Srivastava, executive director, Maruti.
Mahindra & Mahindra has introduced "own now, pay in 2021" scheme apart from a 90-day moratorium offer and customised schemes for women.
It is also offering 100 per cent on-road financing and eight-year loan tenure and other special schemes for India's corona warriors.
Veejay Nakra, chief executive, automotive division at M&M, said: "The schemes will ease any burden on our consumers during such challenging times.
"To offer greater value for money, the company has priced BS-VI models attractively and kept prices of some models at the same level as BS-IV."
Companies in other sectors are equally cognizant of the scenario.
"We understand that savings matter a lot to consumers now, across segments, which is why we have worked out offers ranging from long-term lucrative finance schemes to cashbacks and extended warranties, as well as exchange and discounts on annual maintenance contracts (AMCs)," said Kamal Nandi, business head and executive vice-president, Godrej Appliances.
Godrej Appliances is offering extended warranties, cashbacks, discounts on AMCs, and easy EMI options.
LG India is wooing consumers with offers worth up to Rs 10,000 against pre-orders placed on its website.
Buyers can also avail cashbacks of 12.5 per cent on purchase of home appliances with cards of banks it has partnered with.
LG is also offering flexi EMI schemes, discounts on AMCs, gift vouchers, extended warranties, and freebies on select range of products.
Mobile handset players, however, are staying clear of freebies and discounts.
A six percentage point increase in rate of goods and services tax - from 12 per cent to 18 per cent - just ahead of the lockdown crippled their power to bring down prices.
Some like Xiaomi even had to increase prices.
Mobile handset makers are, therefore, focused on financing offers to make purchase affordable.
Samsung India, the country's largest electronics maker, has launched a global financing solution in partnership with DMI Finance to support its smartphone portfolio.
"It is our 'Make for India' initiative towards financial inclusion and Digital India," said Mohandeep Singh, senior vice-president, mobile business, Samsung.
Xiaomi is ensuring credit facilities to its retailers through the in-house Mi Credit business, said Manu Kumar Jain, the firm's vice-president.
According to Arvind Singhal, chairman, Technopak, a lot of clearance sales can be expected after the lockdown is completely lifted.
"Every brand and store will be in a hurry to clear old stocks and make space for new products," Singhal said.
E-tailers such as Amazon and Flipkart have also begun offering discounts of 10-60 per cent on products ranging from mobile phones to durables and apparels now that sales of non-essential retail has been permitted.
They are offering interest-free EMIs for 12 months as well as 10 per cent discounts with banking partners such as State Bank of India, and ICICI Bank.
Naveen Kukreja, CEO and co-founder, Paisabazaar.com, said the schemes come with riders and buyers must exercise caution.
"Many of these offers can really help in reducing the purchase cost. However, before opting for such offers, buyers need to compare them with personal loan or credit card EMI offers available through their existing banking relationships or other lenders."
Buyers also need to evaluate processing fees and other charges, he said.
The schemes come on the back of findings of several consumer research projects that show pent-up demand.
The accent may be on saving rather than splurging during the COVID-19 crisis, but consumers, according to a recent Nielsen study, appear willing to set aside some money for buying durables.
According to Deloitte, 77 per cent of consumers surveyed wanted to limit the use of public transit, 70 per cent are avoiding ride-hailing options altogether, 79 per cent have an intention to own a new vehicle, while 73 per cent want to keep their current vehicle.
In the real estate sector, Oberoi has launched a scheme for ready-to-move in flats at Goregaon in Mumbai, which allows buyers to pay 25 per cent upfront, move into the house and pay the balance in five equal instalments of 15 per cent each every year.
Oberoi said it would bear the entire interest cost over five years.
Bankers are, however, not very optimistic as they feel the response to such schemes is likely to be limited, given impact on cash flows on families and small businesses, and the wide-scale pay cuts and lay-offs.
With inputs from Samreen Ahmad, Raghavendra Kamath & Abhijit Lele