Almost 40 per cent of a durable company's sales are achieved during the festival season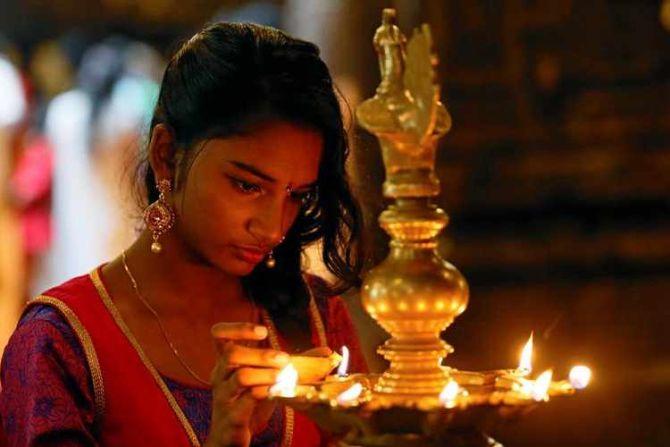 This festive season may turn out to be a challenging period for consumer companies. Rising input costs, led by volatility in crude and currency, increased taxation, imminent price hikes and cautious buyer sentiment are at the heart of the grim outlook.
The central bank has also hiked interest rates twice this year, and could raise the repo rate again at its bimonthly monetary policy meeting next week.
This is expected to prompt consumers to hold purchases for now.
Home appliances makers indicated the same on Wednesday after a hike in basic Customs duty was announced.
"While this was to happen, it has come at the wrong time," said Eric Braganza, president, Haier Appliances India.
"I will have to study the order in detail, but price hikes during the festival season are likely, which is not good news. No manufacturer will like increasing prices during this period because buyer sentiment will take a hit."
Almost 40 per cent of a durable company's sales are achieved during the festival season. For carmakers, 25-30 per cent of sales happen between August and October.
For fast moving consumer goods (FMCG) companies, on the other hand, the festival period is marked by a sharp increase in launches, promotions and general brand-building.
Volatility due to crude and currency is expected to force firms to rein in expenditure, as they strive to protect margins.
"When input cost pressures increase, price hikes become imminent. But this will be done judiciously," Sunil Duggal, chief executive officer, Dabur India, said.
Suresh Narayanan, chairman and managing director, Nestlé India, said his company would look at selective price hikes.
Analysts say non-banking finance companies could see some cost pressures (owing to the crisis triggered by issues around IL&FS), resulting in higher interest rates for borrowers.
Since June, the rupee has depreciated over 6 per cent to the US dollar amid domestic and global trade war concerns.
Durable and auto firms are impacted hard by currency volatility, as raw materials (such as metals and plastic) and component prices are benchmarked against the dollar.
Most durable firms, including LG, Haier and Godrej, have already increased prices by 3-5 per cent this month.
Panasonic India is also expected to increase product prices by 2-3 per cent.
Maruti Suzuki, the country's largest carmaker, increased prices across its models by up to Rs 6,100 in August and Toyota Kirloskar hiked prices of products by 2-3 per cent this month.
The basic Customs duty hike will force firms to go for another round of price hikes in October.
The hardest hit are air conditioner makers, grappling with a peak goods and services tax rate of 28 per cent.
They were expecting it would be reduced in the last GST rate rationalisation announced in July. But their wait is getting longer and harder.
"We will go in for a price hike in October to mitigate pressures due to rupee volatility.
"The Customs duty hike will force us to evaluate our inventory position sooner than later, pushing us to consider another round (of price hikes) in December-January," B Thiagarajan, joint managing director, Blue Star, said.
Since September last year, durable majors have taken at least three rounds of price hikes due to back-to-back increase in duties.
Companies said a new round of hikes will mean an effective increase of 15-20 per cent in product prices since last September, which hardly bodes well from the point of view of sales.
Car firms, in the interim, are battling high inventory levels at dealerships, as consumers stay away due to high fuel and borrowing costs.
According to analysts, on an average dealers today are carrying inventory of a month-and-a-half versus a month earlier, implying sales are slowing down.
Photograph: Dinuka Liyanawatte/Reuters