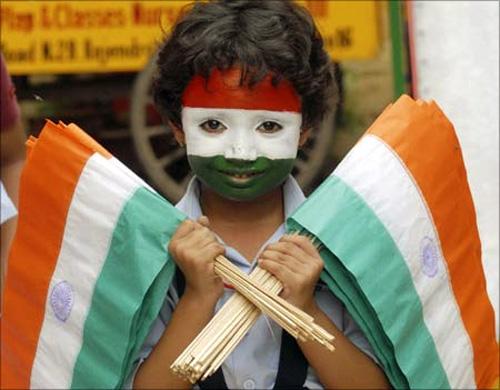 The proliferation of sectoral watchdogs has created competing and overlapping jurisdictions. The process urgently needs to be streamlined for the government to deliver policy reforms effectively, says Avirup Bose.
Narendra Modi's maiden Budget took laudable corrective measures to curb India's fiscal deficit and boost the growth of the country's flagging infrastructure sector.
Considerably less attention is being paid to remedying India's regulatory deficit or reform its regulatory infrastructure - especially, streamlining the regulatory process, and removing regulatory duplicity.
Given the recent ambivalence about the existing job profile of India's Planning Commission, the plan body could be partly re-modelled with the mandate of improving inter-regulator co-operation on the lines of UK's "Better Regulation Executive" or the US' "Interagency Regulatory Colloquium"
Here is why such an institutional framework or body is important. After India adopted economic reforms almost two decades ago, much of the power of regulating the various sectors of the Indian economy has been transferred from the relevant government ministry/department to independent federal or state-level sectoral regulators.
Starting with the telecom regulator in 1994, the government has established independent sectoral regulators in various sectors, including electricity, natural gas, petroleum, insurance, securities markets, and microfinance. These have been supplemented by economy-wide regulators like the Competition Commission of India.
To start, continue, raise public funds and close businesses in India, firms need to continuously navigate the approval processes of a byzantine number of such sectoral and economic regulators.
For example, an average business needs more than 70 certifications from multiple regulators to operate in India and construction of an average real-estate project require more than 34 certifications from various federal and state regulatory agencies.
Apart from this regulatory accumulation, India's regulatory process becomes more cumbersome because regulators often have competing regulatory agendas that are at odds with the federal or state governments' economic agenda.

In the past, in spite of government initiatives to develop certain sectors of the economy, judicial and regulatory overreach ensured that well-intentioned, reformist laws have been interpreted or implemented to add to business costs or processes, slowing growth in the process.
For example, the United Progressive Alliance (UPA) cleared several large infrastructure projects, but the environmental clearance agencies considerably delayed many and even reportedly blocked 35 mega projects - each exceeding Rs 1,000 crore in investment.

In India's mining sector, in spite of the government issuing mining leases and scouting for foreign investors, multi-billion dollar projects, including those of Arcelor-Mittal and Posco, have been shelved due to regulatory hurdles in acquiring land for new mines, inordinate delays in obtaining allocations of captive iron ore blocks and increased regulatory and judicial scrutiny following corruption scandals in allocating mining blocks and reports of environmental degradation.
According to Project Monitor, an Indian news portal for project investment, the total number of stalled, deferred and abandoned projects in India, as on April 2014, adds up to 5,232 projects, valued at a jaw-dropping Rs 16,30,000 crore.
Inter-regulator turf wars have also considerably delayed the formulation and implementation of pro-growth economic policies. For example, a UPA government initiative to deregulate port tariffs at major state-controlled ports was delayed by a regulatory turf war between India's Planning Commission and the shipping ministry.

When the government finally managed to deregulate such tariffs, India managed to secure investments worth Rs 20,700 crore in port projects.

A similar turf war developed between India's Securities and Exchange Board of India and the Insurance Regulatory and Development Authority with respect to who should have the jurisdiction to review unit-linked insurance plans (ULIPs), with the federal government stepping in to arbitrate.
The country's leading legal experts have complained that the competing regulatory agendas of India's multiple regulators often result in the regulators applying varying interpretations of a stated law, which creates substantial confusion and disrupts settled market practice.

A lack of co-ordination between regulators also wastes taxpayer money since it results in reinvention and duplication.
Therefore, there is a need to introduce coherence between the enforcement agendas of India's regulators and the government's economic agenda coupled with more inter-regulator co-operative dialogue.
To jump-start such inter-regulator co-operation, the government needs to adopt an institutional framework to encourage cross-fertilisation of ideas across regulators and to develop a common regulatory philosophy that is in-sync with the government's reform agenda.
Such an institutional framework can either be in the form of a dedicated executive agency such as UK's "Better Regulation Executive" or could be created as a more informal forum like the US' "Interagency Regulatory Colloquium".

The "Better Regulation Executive" is a part of the UK government's "Department for Business, Innovation and Skills" and is in charge of a range of regulatory reform issues - including, dealing with interlocking regulations of various government departments/regulators and improving better enforcement of such regulations across various sectors.
The "Interagency Regulatory Colloquium" serves as an informal monthly forum for regulatory officials from different government regulators to exchange experiences and explore ideas about ways to improve the regulatory process, as well as discuss enforcement problems and innovative practices.
Whatever the form of the inter-regulator co-ordination agency, it should aim at providing a forum for representatives of the government, sectoral and economic regulators to discuss specific problems, develop more innovative approaches to regulation, better their rule-making policies and enhance co-ordination of their regulatory agendas.

Such a forum will also allow regulators to seek advice from similarly situated peers and identify sub-areas that require co-ordination. The agency could also establish a proper structure for efficiently resolving inter-regulator conflicts without waiting for the government to arbiter such disputes.
Such a peer-to-peer co-ordination mechanism will work better than the UPA's sponsored Regulatory Reforms Bill, 2013, which proposes a regime of "regulating the regulators" building layers of bureaucratic control over the working of India's sectoral regulators.

This kind of monitoring will result in a reactive atmosphere with regulators being more guarded about their regulatory turfs rather than enabling an optimal coordinated regulatory environment.
Let us hope that the Modi government, which came to power on the back of a reform plank, has the sagacity to appreciate that reforms alone will not work unless the government improves the working of the institutions that deliver it.

Without correcting India's regulatory deficit it may well be impossible to revive the Indian economy.
The writer is a competition lawyer with the Competition Commission of India. These views are personal.