Asking employees whether they would prefer to work under a man or woman amounts to asking them to discriminate, positively or negatively, on the basis of gender, explains Kanika Datta.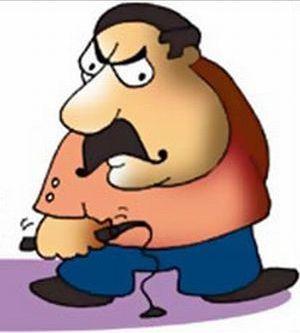 First, the bad news: A survey earlier this week by TJ Insite, a platform on the TimesJobs.com portal, suggests that most people prefer male bosses to female ones and that view includes a significant majority (79 per cent) of female respondents.
But these are politically correct times, so the press release of the survey results took the "first, the good news" approach.

To quote: "The preference for a female boss is high in the media & entertainment industry, with nearly 67 per cent respondents preferring to work under a woman leader. Respondents from consumer durables/FMCG companies also showed equal preference for male and female bosses…"
That we should be so lucky.
TimesJobs CEO Vivek Madhukar ascribes this apparent overwhelming preference for a male boss to the fact that women bosses are still a rarity in industry, so most people don't have experience of working with them.
He may be right - indeed, only 31 of the respondents in the survey worked for female bosses - but the fact that the portal chose to conduct a survey of this nature at all is instructive, as is what the respondents didn't say.
At its most literal gender equality means it shouldn't matter whether a boss - or any employee, for that matter - is male or female.
In the white collar world, at least, skills and ability are gender agnostic by their nature.
So asking employees whether they would prefer to work under a man or woman amounts to asking them to discriminate, positively or negatively, on the basis of gender.
Equally interesting, none of the respondents chose to say it made no difference whether their boss was a man or a woman.

They all appear to have willingly succumbed to a binary choice, with 66 per cent voting for male bosses and the rest (the writer got the math wrong by quoting the figure at 44 per cent) voting for female bosses. Dishearteningly for a country that is counting on its young people, respondents at the entry, junior and middle level voted overwhelmingly for male bosses; it was those with 20 years of experience who seemed to have no problem reporting to female bosses.
Both the nature of the survey and the respondents' responses unconsciously indicate that that the concept of gender equality in its entirety is yet to percolate to educated society.

It is no stretch to conclude that in India it's still a big deal whether your boss is a man or a woman. Nor, as Mr Madhukar points out, is this attitude limited to India - witness Microsoft chief's comment on women relying on "good karma" to get pay rise.

This was a gaffe of mammoth proportions not just for it embedded paternalism but because of the manifest difference in men and women's pay in Silicon Valley, ironic in an industry that works on the cutting edge of the technology revolution.
Here in India, well-meaning men can also create the problem. Just as much as reservations for women in Parliament - a Bill that thankfully went into cold storage - is unlikely to revolutionise the status of women in India, the statutory requirement of inducting women on corporate boards is unlikely to help the cause of the women executives.

Several senior women executives have strongly suggested that they don't need quotas to prove their abilities. They can more than hold their own providing the work culture that is genuinely gender neutral.
There's the rub. Even the least misogynist of men tend to trip up on this one. Witness Infosys chief Vishal Sikka's reference last August to his wife as his "better half".

He meant well of course, but for 21st century women the term is considered as nauseatingly patronising as the reference to women as the "fairer sex".

Mr Sikka also introduced his wife to employees as "the latest Infoscion", but surely she has an identity distinct from her husband and the company for which he works. The message for other "Infoscions" was not a progressive one, though it's a fair bet many of them will be offended I said so.
For women to get the benefits of a level playing field, corporate India and champions of women's rights in the workplace urgently need to put men-versus-women debates and cliched talk of "Mars versus Venus" and "better halves" behind them and focus on the issue that really matters: seeing women as human beings.