The growth of a credible, objective news media business in India requires political will and a belief in free speech, says Vanita Kohli-Khandekar.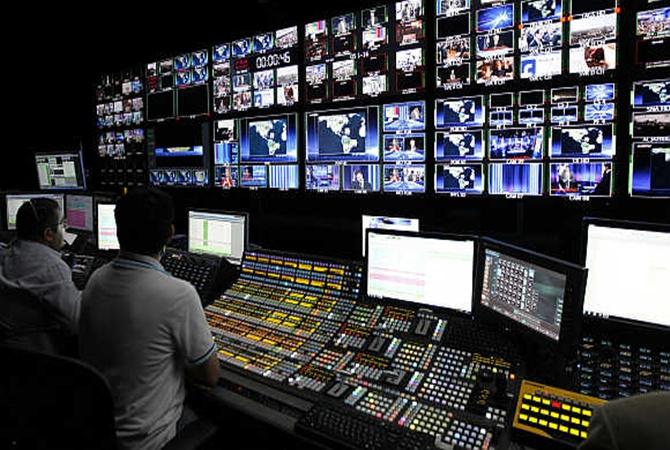 On an hour-long Facebook interaction last week, Rajyavardhan Singh Rathore, the minister of state for information and broadcasting, answered a range of questions from various people.
Many sought the ministry's intervention to regulate the news media.
The minister remained admirably neutral, except when someone asked, "What to do about channels like NDTV, they are so biased?" Rathore answered, "Use the remote." It was a rare chat with the usually reticent minister.
This government, or any other, has the power to facilitate an unbiased and objective media for Indians.
This column has talked about the steps needed several times. Here they are again.
One, change ownership and capital norms. Increasing foreign investment limits will allow the free flow of capital.
It is the lack of capital that gives dod
gy media owners - the biggest issue with the news industry - an easy entry, a la the Indian film industry in the 1980s.
A policy that encourages strategic investors, who bring in better training and processes - desperately needed in Indian newsrooms - will do wonders for quality.
Also, make it mandatory for any news media to publish online every quarter, its funding sources, main shareholders, owners and managers, profit and loss and annual reports, irrespective of whether it is listed or not.
This will ensure a transparency that forces dodgy media owners out.
Two, create a benchmark a la the BBC and the UK news market by freeing the taxpayer-funded Doordarshan of central government control (administratively and financially).
A strong, independent public service broadcaster will do a world of good to the quality of discourse.
Three, give self-regulatory bodies such as the Press Council of India some teeth so that it can punish the guilty for things like paid news (which came up in the Facebook chat).
None of this is complicated. But it requires political will and a real belief in free speech that no government, except, perhaps, the one run by Pandit Jawaharlal Nehru, has shown so far.
More importantly, any government that seeks to reform the news media needs to change the lens it uses to look at the industry - from control over content to facilitation of an ecosystem that encourages good practices.
The Rs 1,15,700-crore media and entertainment industry is not just a few news channels.
It employs millions of people across newspapers, television, films, radio and the internet.
It is the home of middle class dreams and aspirations: the TV and film industry in Mumbai is manned by thousands of people from small-town India.
They are the writers, directors, actors, and founders of TV production firms, video apps and film companies.
The Indian media industry is not Arnab Goswami or his ilk. It is a thriving ecosystem that has given us world-class talent such as Shekhar Kapur, Nawazuddin Siddiqui, Irrfan Khan or Priyanka Chopra or films such as The Lunchbox or Miss Lovely.
And if Shah Rukh Khan is loved from Germany and Poland to Peru and Canada, it does India proud.
It is the world's second-largest TV market, one of the fastest growing online video markets and one of the few where Hollywood studios have invested in local production.
What has this government, or any other, done to facilitate the growth of this industry?
In the last five years, only two significant decisions were taken - to mandate cable digitisation and to auction (some) radio stations.
Many of the decisions that can make this industry a bigger, better and more profitable contributor to the economy (from less than one per cent, currently) have not even been considered.
Like the ones on building of much-needed screens or incentivising cable or broadband infrastructure.
Many of the content issues can be directly attributed to the way the business is structured.
If policymakers could facilitate the growth of a financially healthier, more transparent media industry, the content issues would reduce significantly.
That is true for every market with a healthy media industry.
Some of the griping on Facebook was about how the media doesnt highlight the achievements of the government.
If the government in power chooses not to communicate with the media there is bound be a communication gap - that is what is happening in India.
And social media and the internet is filling it with half-truths and pure bile.
Can the government rise above it all and do the right thing for the Indian media and entertainment industry?