Has business become more immoral than before? Perhaps not; it's just being exposed more often because of tighter laws and the spread of information technology, says Kanika Datta.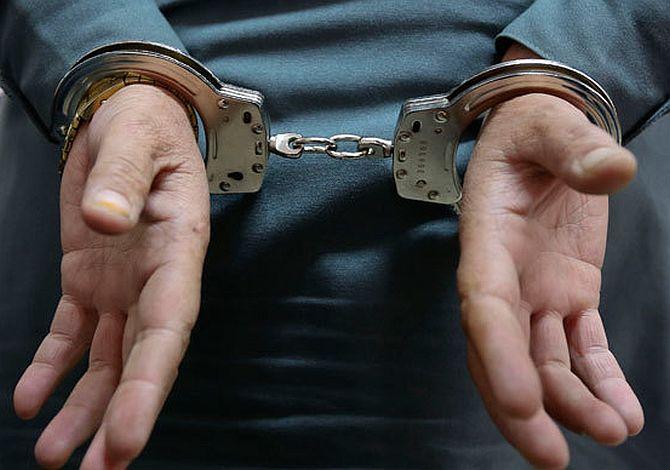 There are few global, some desi scandalous biz moguls who the world will always remember. Photograph: Omar Shobani/Reuters
Volkswagen, Rajat Gupta, Enron, Lehman Brothers, WorldCom, Toyota, Bernard Madoff, Subrata Roy, Ramalinga Raju, GlaxoSmithKline, Ranbaxy, Barclays, Bear Stearns, Lalit Modi, Jignesh Shah, HSBC, Lalit Modi, Citibank…
Even a cursory run through this random listing, in no particular order, would reveal a common thread – gold dust for a business historian in search of an overarching theme to assess the first 15 years of the new century.
R

ajat Gupta, 64, was convicted of passing confidential boardroom information about Goldman Sachs to his friend and business associate Galleon founder Raj Rajaratnam

. Photograph: Paresh Gandhi/Rediff.com
True, fraud and scandal are scarcely new trends in the developed world, given the sheer scale of global corporations' activities.
But the 2000s have far outstripped any decade of the preceding century in the frequency and magnitude of corporate crime.
The consequences of corporate deceit are becoming global too, as the sub-prime crisis has demonstrated to devastating effect.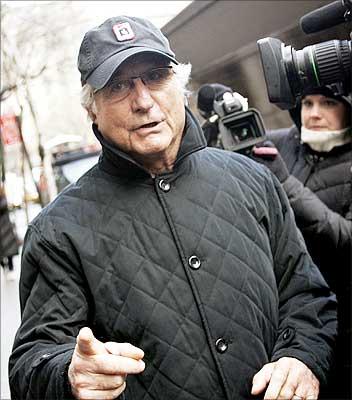 Bernard Madoff is accused of running an unprecedented global financial fraud which is seen as the

largest scam in the history of Wall Street.

Photograph: Shannon Stapleton//Reuters
The notable point for India, in the throes of its second decade of economic liberalisation and growth, is that the country has been plugged into global trends in this respect.
The Harshad Mehta and Ketan Parekh stock-market scandals that book-ended the 1990s, the first decade of reform, pale in comparison to the scandals that followed in the 2000s.
Has business become more immoral than before? Perhaps not; it's just being exposed more often because of tighter laws and the spread of information technology.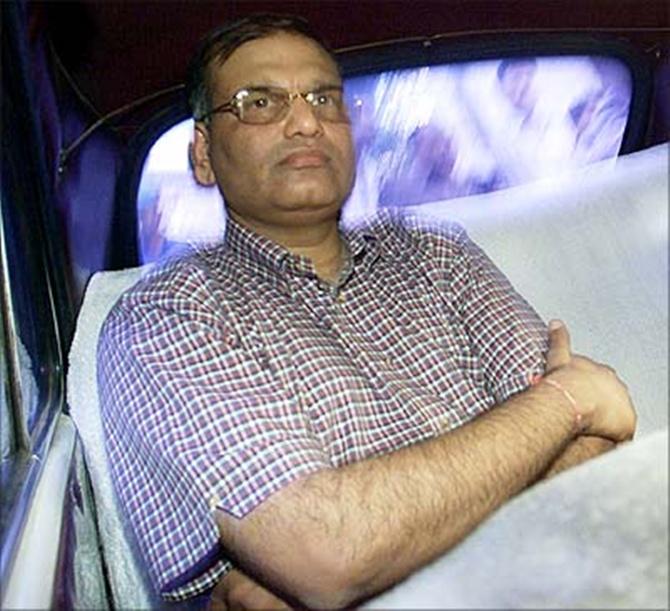 Harshad Mehta siphoned off funds amounting to Rs 4,000 crore (Rs 40 billion) from various banks to manipulate stocks in the early 1990s. Photograph: Parivartan Sharma/Reuters
But the reason innocent stakeholders – that is to say employees, suppliers, shareholders – should be worried about this escalating trend is the general acceptance gaining currency that doing business is an inherently amoral activity.

This notion has grown in direct proportion to the expansion of business activity, and it increasingly encourages businesspeople to apply amoral standards to their own dealings. Bernard Madoff, Subrata Roy and Ramalinga Raju are obvious examples.
The Supreme Court sent Roy to Delhi's Tihar jail after Sahara India Real Estate Corp and Sahara Housing Invest Corp failed to refund Rs 24,029 crore (Rs 240.29 billion) to those who had invested in their bonds. Photograph: Reuters
But Rajat Gupta, now serving a two-year prison term in a luxurious facility in Massachusetts, is surely a beacon of this attitudinal convergence.

Mr Gupta once headed a gold-standard consultancy, a job that allowed him to schmooze with the world's rich and powerful and sit on Fortune 500 corporate boards.
Yet, he seemingly did not think it unethical to participate in the most tawdry of insider trading scandals (yes, we know, he did not make money from the infamous tip-off but others did).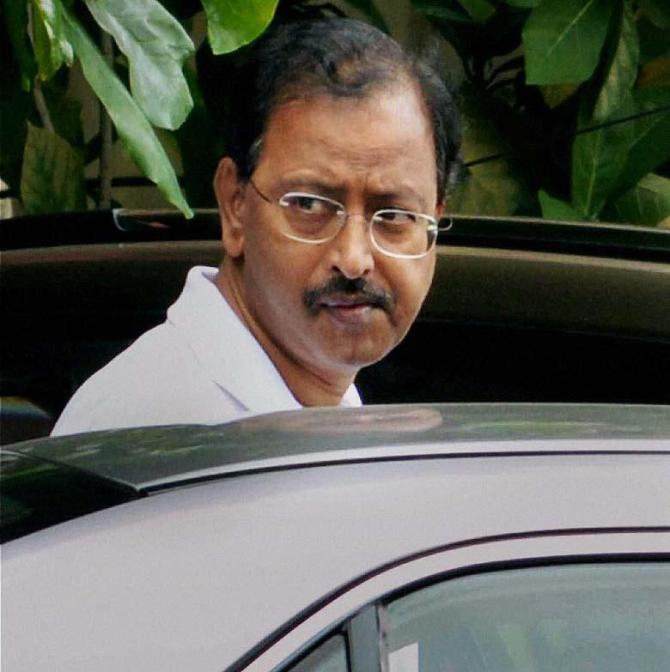 Former Satyam Computer Chairman B Ramalinga Raju was convicted for making "unlawful gains" of Rs 543.93 crore through sale of shares. Photograph: PTI
Not that the corporate world is unaware of its deteriorating reputation.
Earlier, businesses didn't really exercise themselves a great deal about this.
Till the 1990s, the received wisdom was that the business of business was to make profit.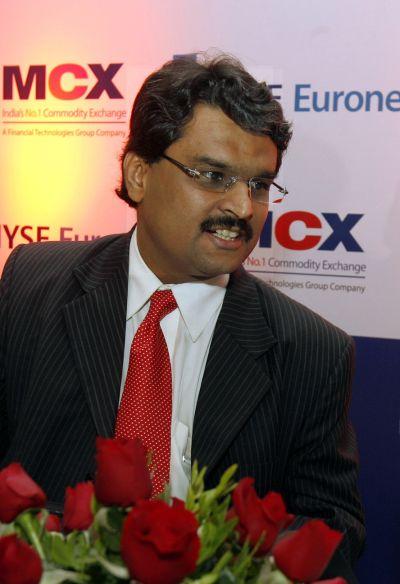 It was probably the first time an exchange (NSEM) was accused of perpetrating a financial crime unlike other scams that involved a nexus of rogue investors, company promoters and financers. Jignesh Shah, promoter of Financial Technologies and allegedly the brain behind the payment crisis, used the NSEL's system to launch badla' system to siphon off crores of rupees. Photograph: Punit Paranjpe/Reuters
"Greed is good", as Gordon Gekko said in Wall Street, was an accepted catchphrase.
One symptom of the awareness of an image crisis in business is how much effort is expended on cloaking corporate activities with buzz words that the burgeoning public relations industry – surely one of the world's fastest-growing service industries – have fashioned for them.

"Shareholder value", for instance, would have been wonderful alibi for the shady accounting practices that made Enron Corporation so feted on Wall Street in its heyday.
"Stakeholder value," a variation on the theme for those with a more comprehensive outlook, no doubt encouraged US banks to sell sub-prime loans to unsuspecting home-buyers. That also helped them fulfil "bottom of the pyramid" strategies, another term much in vogue then, not so much now.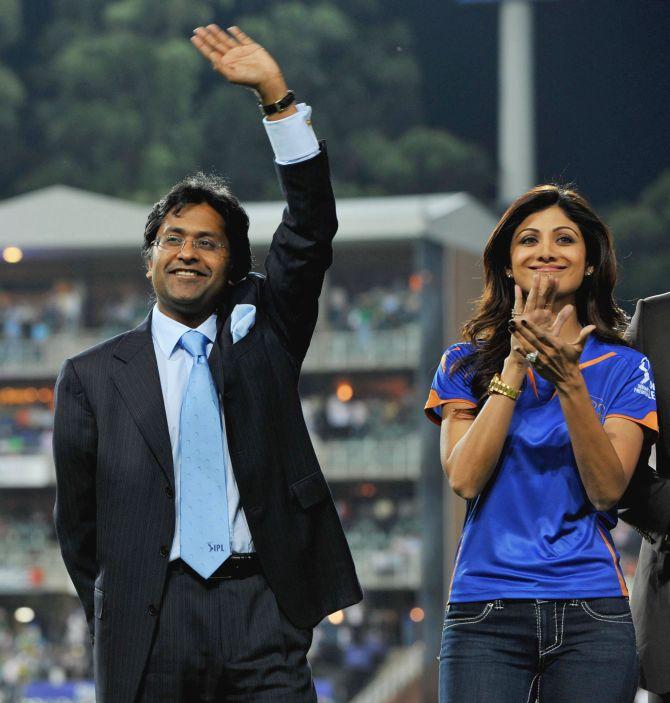 M

ore than two dozens cases of financial irregularities, money-laundering and criminal cases have been filed against the former IPL commissioner Lalit Modi by various investigative agencies.

Photograph: Duif du Toit/Gallo Images/Getty Images
Those terms have suffered a marked diminution of popularity since the 2008 sub-prime crisis and global stock-market collapse.
The new Big Idea is Corporate Social Responsibility (CSR) and associated terms. In some ways, the selective CSR mandate imposed by the government has come as a windfall for Indian businesses.
These days, journalists have learnt to develop an instinctive suspicion for companies and businessmen that talk of all or any of the following: "inclusive" growth/development/livelihoods; "sustainable" growth/development/livelihoods; "transforming" lives/livelihoods; and "empowering" (in India, they're usually empowering women, gender equity being the most fashionable of emerging Causes).
In spite of all this hard work on packaging corporate reputations, public trust in business has declined precipitately.
In January this year, PR consultancy Edelman released its 15th annual Trust Barometer, which revealed that trust in business had declined in two-thirds of the 27 markets it surveyed and dropped below 50 per cent in 14 markets. This is the worst showing since 2008.

The equal and opposite reactions have been visible in the 2011 Occupy Wall Street movement in New York, a photogenic 1960s-style live-in protest.
It didn't amount to much in terms of more stringent corporate regulation or oversight (instead, most "Occupiers" were put under surveillance). But it did indirectly provide impetus to the debate in the dismal science on inequality, making it a trendy topic in the public domain.

Indian business, on quite a different trajectory from its global counterpart, remains relatively insulated from this kind of backlash.
But the increasing exposure of scams and scandals within domestic business and multinationals operating in India since 2012 suggests that it won't be long before we catch up with this least desirable of global developments.