Just as very high oil prices looked an anomaly in a sluggish world, so now do record high equities, says Ian Campbell.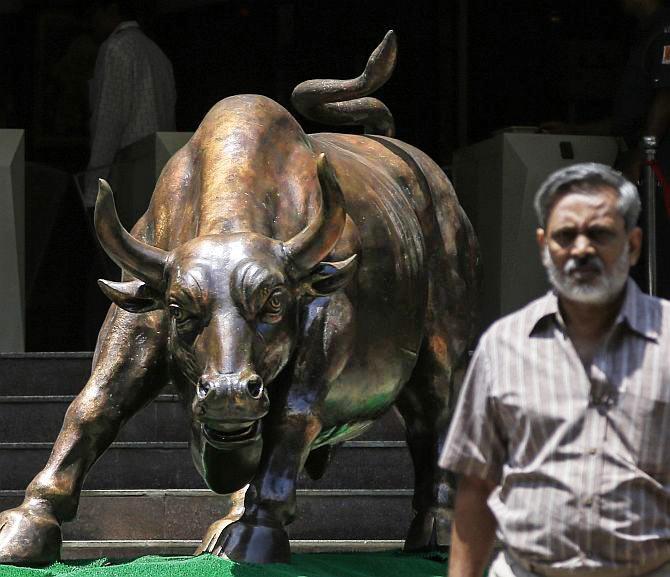 Policymakers wanted big stimulus. Now they have got it. The big drop in oil prices is great news for global growth.

But this is not automatically a good thing for equities. Gold, commodities and now oil have succumbed to the end of the U.S. Federal Reserve's quantitative easing programme. Stocks may be next in line.

Very high oil prices have always looked bizarre in a struggling world. Now weak global demand - in particular, a softer China - along with rising oil and shale supply have sent crude sliding. OPEC's indecision has greased the fall.

Monetary policy is, however, another big factor. The Fed's money-printing activities in the wake of the crisis weakened the dollar and drove up commodity prices. Now the reverse is happening.

The global benefit from cheaper oil is sizeable. ABN AMRO puts the net global stimulus at a colossal 0 billion, about 0.7 percent of global GDP. Consumers around the world gain.

Cheaper fuel and transport gives them more to spend on everything else. The benefit will not be shared equally. Oil-exporting countries in the Middle East and Russia, Venezuela and Nigeria are among those who will suffer. Net oil importers such as Japan, India and China gain.
The impact of the oil price drop will also be felt in central bank policies. In many emerging economies, such as Brazil and Turkey, inflation remains the concern.

Cheaper oil will help permit lower interest rates. In the euro zone, too, cheaper energy can be seen as a growth boon, not a deflationary curse.
The growth boost from cheaper oil might be seen as justifying record highs in some global stock markets. But there are ample grounds for scepticism. The benefit from cheaper oil will take time to come through.

Yet the S&P 500, for example, trades on a high-looking forward earnings multiple of 16. For now, purchasing managers indices suggest weak growth in China and Europe.
Just as very high oil prices looked an anomaly in a sluggish world, so now do record high equities. Their turn to tank may come next.