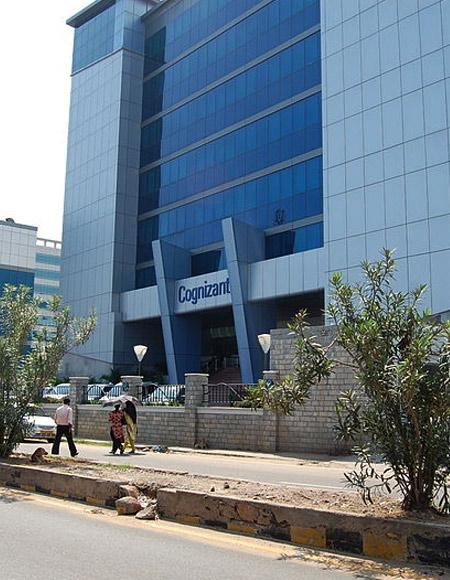 IT services major Cognizant has said it expects to hire over 10,000 IT professionals in the US over the next three years, expanding its workforce in the North American nation to more than 39,000.
The New Jersey-headquartered firm's headcount stood at about 1,66,400 for the third quarter ended September 30, 2013.
At an event organised at the TexasA&MUniversity in the US on Monday, Cognizant President Gordon Coburn said the firm is one of the largest STEM recruiters in the country.
He said the company sees continued demand for its business due to structural changes in the business and emerging social, mobile, analytics and cloud technologies.
"To meet this demand, we expect to hire over 10,000 professionals in the US over the next three years, and during this same period, we expect to increase our workforce here in
Texas by at least 750 and hopefully many more than that...," he added. Coburn further said: "Our US workforce now totals over 29,000, including more than 2,000 professionals here in Texas."
Cognizant also announced a three year, $1,50,000 grant to support university-sponsored science, technology, engineering and math (STEM) education programmes at TexasA&MUniversity in College Station, Texas.
The university plans to use the funding to support its BioFORCE programme, which is an experiential STEM outreach programme of the NationalCenter for Therapeutics Manufacturing (NCTM) at Texas A&M.
The programme provides developmental activities to high school students to prepare them to become part of the biotechnology and bio-manufacturing workforces of the state.
"Unfortunately, we have a technology 'skills gap' in this country (the US) today, Coburn said.
The American Society for Training and Development defines this situation as 'the point at which an organisation can no longer grow and remain competitive because it cannot fill critical jobs with employees who have the right knowledge, skills and abilities', he added.
"This is America's challenge today," he said adding that Cognizant is committed to supporting STEM activities across the nation.
Cognizant posted 15.4 per cent jump in net profit for the third quarter ended September 30, 2013 to $319.6 million from $276.9 million during the year ago period.
Revenues were up 6.7 per cent to $2.31 billion on a sequential basis and 21.9 per cent ($1.89 billion) on a year-on-year (y-o-y) basis.