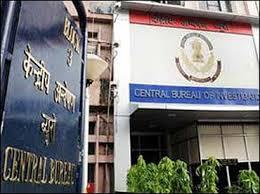 The Central Bureau of Investigation on Tuesday filed a 'detailed and comprehensive' revised final closure report before a special court in a coal block allocation scam case involving top industrialist Kumar Mangalam Birla, former coal secretary P C Parakh and others.
The agency filed the report before Special CBI Judge Bharat Parashar and said that it contains a detailed report of investigation being carried out in the case.
"Investigating Officer DSP K L Moses has filed a revised final report which is stated to be detailed and comprehensive. . . the final report is also in the nature of a closure report. Special Public Prosecutor R S Cheema seeks some time to advance arguments . . . Put up for November 10," the judge said.
During the hearing, the IO told the court that as directed earlier, they are filing all the documents related to the case before the court.
The CBI also filed certain additional documents which were seized during the investigation before the court.
During the hearing, the judge asked the CBI that if he will take cognisance of the final report filed by the agency then how it will provide the list of witnesses and documents to the court.
Responding to this, Cheema said, "Now we are taking precaution" and the agency will see that each and every document is filed in the court.
Cheema also told the court that the final revised closure report filed today deals with everything collected by the agency during the investigation.
On September 12, the court had asked CBI what was the hurry in closing the case in which FIR was registered against Birla, Parakh and others.
CBI had on August 28 filed a closure report in the case.
The first information report against Birla, Parakh and others was registered in October last year by CBI which had alleged that Parakh had reversed his decision to reject coal block allocation to Hindalco within months 'without any valid basis or change in circumstances' and shown 'undue favours'.
The FIR relates to allocation of Talabira II and III coal blocks in 2005.
CBI had booked Birla, Parakh and other officials of Hindalco under various IPC sections, including criminal conspiracy and criminal misconduct on the part of government officials.
In its FIR, the agency had alleged that during the 25th Screening Committee meeting, chaired by Parakh, applications of Hindalco and Indal Industries were rejected for mining in Talabira II and III "citing valid reasons".
© Copyright 2022 PTI. All rights reserved. Republication or redistribution of PTI content, including by framing or similar means, is expressly prohibited without the prior written consent.