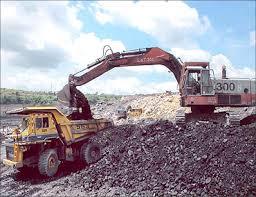 State-run Coal India is unlikely to benefit from the Narendra Modi-government's decision to bring an ordinance to facilitate the auction of all the 214 coal blocks -- of which 42 are functional -- cancelled by the Supreme Court last month.

This is because the government's move might dim the possibility of taking over the 42 blocks permanently.

On Tuesday, Coal India shares fell 1.57 per cent on the BSE to close at Rs 355 apiece. Some investors had expected the 42 blocks would go to Coal India.

"It appears that even if the operative mines come to CIL, it will be only an interim arrangement, before those are given out for auction.

"It does not make sense to fix the modalities and put up a mechanism to run the mines only as an interim arrangement," said a senior company official.

"If CIL has any role to play for an interim period, I don't know how the company will absorb the workforce of different operating mines under different companies for a temporary period," he added.

The Supreme Court had earlier scrapped the allocation of all but four of the 218 coal blocks awarded between 1993 and 2010.

The apex court allowed 42 operating blocks time until end-March 2015
to stop operations.
These are expected to be run by CIL, which was given six months to 'adjust to the changed situation and move forward'.
Following the SC order, CIL was also asked by the government to prepare a detailed comprehensive operational plan for managing the mine from April 1, 2015.
This had raised expectation that CIL would get the mining rights for those blocks.
However, on Monday, Union finance minister Arun Jaitley announced the government's plan to promulgate an ordinance to resolve the issues arising out of the cancellation of coal blocks and to facilitate the auction of all the 214 blocks cancelled by the Supreme Court.
According to the plan, initially, the 42 operational but cancelled mines, along with 32 mines in different stages of production, will be put up for e-auction for actual users in the power, cement and steel sectors.
Besides, CIL might face another problem in the form of workers' protest in the wake of the government's announcement on Monday.
Unions have threatened to go on strike if the coal sector is opened to the private sector.
Jaitley said an enabling provision in the law would be made later to introduce commercial mining of coal, which will require changes in the Coal Mines (Nationalisation) Act of 1973.