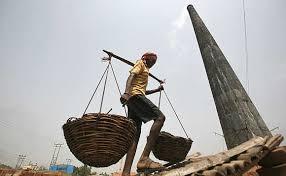 The Supreme Court recently termed all captive coal blocks allocated by the government from 1993 to 2010 illegal.

A verdict on their future is likely this week.

What might be the cost implication if the court decided to cancel the blocks?

The then central government had last year told the court Rs 2.86 lakh crore (Rs 2.86-trillion) worth of investments were already locked in these and these could be under threat, implying a huge hit on the economy, especially the power and banking sectors.

Though the current National Democratic Alliance government has not endorsed the figure, it has not even repudiated it.

As a result, this huge 'sunk' investment figure continues to be highlighted as a benchmark.

But, it seems to be a sham.

A closer evaluation of the documents the government filed with the Supreme Court, and some that it did not, show the Rs 2.86-lakh-crore impact estimate is highly exaggerated.

The United Progressive Alliance government of the day had in 2013 told the court that the Coal Controller of India had put together the total investment value on the basis of inputs from private companies holding these blocks.

The huge figure was arrived at after adding investments made in opening the mines and funds put in to start the end-use projects -- power plants or cement or iron companies -- that would require coal from these.

But when the court began scrutinising the numbers, the government backed off from certifying its veracity.

Recently, the Independent Power Producers Association of India, too, cited this figure as one of the justifications for its plea against cancellation of allocations.

But the association, smartly, referred to newspaper reports quoting this figure from government submissions, without actually owning it.

The figure has also been challenged by one of the petitioners in the case, Sudiep Shrivastava.

Of the Rs 2.68 lakh crore said to be at stake, investments in the blocks as of March 2013 were only Rs 8,832 crore (Rs 88.32 billion), while those in EUPs were about Rs 2,77,291 crore (Rs 2,772.91 billion).

The latter figure might be a hoax.

Coal ministry records show that the amounts shown for several projects were not only for the EUPs for which the companies got coal blocks but cumulative investments made by them in larger projects, at times over decades.

In some cases, where the companies got more than two blocks for the same project, these cumulative investments (not linked only to EUPs) were added twice over.

Also, the government forgot to mention that several of these projects already had coal linkages from state-run Coal India Ltd and its subsidiaries.

That implies neither the companies are under any immediate threat of being shut down, nor are the banks that provided funding against assured linkage facing any short-term risk to their investment.

Take for example the case of Bhushan Power and Steels.

The company was allotted Jamkhani and Bijahan coal blocks for a sponge iron plant with a capacity of 0.68 million tonnes per annum (mtpa) and a 135-Mw power plant.

The government said a total of Rs 27,079 crore had been invested in the Jamkhani project.

And, it added another Rs 22,060 crore (Rs 220.6 billion) for the Bijahan block, though there was no separate EUP linked to the latter.

That the figures were not only added twice but largely exaggerated is clear when one compares these with other projects of similar sizes.

The Corporate Ispat group's 0.75-mtpa sponge iron plant is shown to carry an investment of Rs 571 crore (Rs 5.71 billion), while in the same report a 135-Mw power plant of Jaiswal Neeco is said to be working on investments of Rs 691 crore (Rs 6.91 billion).

Another 120-Mw project of ICCL is built for only Rs 591 crore (Rs 5.91 billion).

Similarly, the government pegged JSW's investment in the Gopal Prasad West and Utkal A coal blocks at up to Rs 31,066 crore (Rs 310.66 billion).

The same company's Karnataka operations from the Rohne block were shown to be worth Rs 28,744 crore (Rs 287.44 billion).

A coal ministry document dated July 2013 (not filed with the court), however, notes that these investments reflect existing capacities as well.

Worse, the company's Rohne block allocation was meant for its plants in Gujarat, and not for its Karnataka operations.

Similar is the case with the Morga II and Gare III blocks.

Both of these were meant for the KSK Mahanadi power plant.

But the coal controller's report shows separate investments -- of Rs 5,080 crore (Rs 50.8 billion) and Rs 5,369 crore (Rs 53.69 billion) -- at two places for each block.

Another incongruity is visible in the investment figures of Jindal Steel and Power Ltd.

The company is said to have invested Rs 1,249 crore (Rs 12.49 billion) in the Gare Palma IV/6 and IV/1 blocks for a 1.32-mtpa sponge iron plant.

But the same company's project cost for the Utkal B1 block, linked to a two-mtpa sponge iron plant and a 100-Mw captive power plant, is shown to be a bizarre Rs 22,500 crore (Rs 225 billion); of this, the document says, Rs 16,092 crore (Rs 160.92 billion) has already been invested.

This, as is evident, is the total investment made by the company over several years -- and not linked with the captive block.

Business Standard discovered another case that showed Rs 16,022 crore (Rs 160.22 billion) locked in coal blocks given to Adani Power Ltd.

The company could not get the necessary environmental clearances for the Lohara West Extension coal block, which falls in a tiger corridor.

But, unlike what the government suggested, that did not imperil the Rs 16,000-crore (Rs 160-billion) project.

According to ministry records, the company had by April 2013 itself secured a letter of assurance on a long-term basis for 1,180 Mw and a tapering linkage for 800 Mw.

The case with many other projects is similar.
LOSS OR HOAX?
Rs 2.86 lakh crore


Said to be at stake if coal blocks are deallocated

Rs 8,832 crore
Investments in opening mines (as of March 2013)
Rs 2.77 lakh crore Investments in end-user projects for which these blocks were allocated
Likely shutdown?


It is unlikely these projects will shut down or banks' investments will be risked in the short term, should allocations be cancelled, as these projects have supply agreements in addition to captive use to cover at least part of fuel demand


A quick look at the affidavit listing the investments revealed that more than 15 of these either had linkages from CIL or fuel-supply agreements for full or part of the projects.

Business Standard did not carry out an exhaustive check for all linkages, letters of agreements or fuel-supply agreements existing to date or under process for companies that were allotted blocks, but the number runs into several dozens.

For example, Jaiprakash Associates' cement plant, which was allotted the Mandla North bock, additionally has a fuel supply agreement with South Eastern Coalfields Limited for 1.03 mtpa. Similarly, Godavari Power and Ispat Ltd, which got the Nakia I-II blocks, also has an agreement with CIL for 0.35 mtpa coal supply from SECL.

KSK Mahandi Power Ltd, which was allotted Morga II and Gare II from the state dispensation route, also has a 7.49-mtpa agreement with SECL for two units.

With the linkages and these fuel-supply agreements, at least part of supplies for these projects -- if not full capacity demands -- are met.

So, unlike the government report seems to suggest, their investments would not completely fall into darkness in the short term if their captive coal blocks are taken away.

For a clearer and more accurate assessment of the likely investment loss if the coal blocks were deallocated, one would have to discount the alternative fuel sources.

As the Comptroller and Auditor General of India earlier noted, the captive coal blocks were sought because these provided cheaper -- not the only -- source of raw material.

The best estimate of how exaggerated the investment figures might be appears in another coal ministry document, an assessment report brought out by its special committee in August 2013 on the impact of captive coal blocks.

The report says: "The investments in the 35 blocks that were producing in 2011-12 and could be taken as producing currently as well was of smaller magnitude -- Rs 32,006.78, or 0.36 per cent of gross domestic product in 2011-12."

This figure of 0.36 per cent of GDP also included the exaggerated figures shown in the investment chart presented before the Supreme Court.