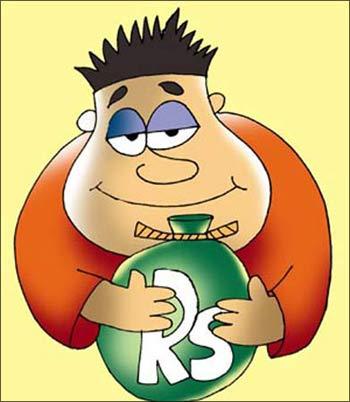 Mutual funds, hit by redemptions from equity schemes in recent months, are turning to lock-in products for bringing stability to their assets under management.

Three closed-ended equity schemes have been launched in the past month or so and another is set to open soon for subscription.

Wealth advisors expect more of such products, which would fetch distributors higher commission than open-ended schemes.

ICICI Prudential, Union KBC and Axis MF have launched closed-ended equity schemes of late.

Reliance MF is launching one next week. Sector officials said a lock-in product would help funds churn better returns over the longer run, as many mid- and small-cap stocks are trading at cheaper valuations.

"Some stocks are such that we need to give them time to be able to make good returns on them.

Closed-ended funds provide investors this opportunity," said Sundeep Sikka, chief executive officer of Reliance MF.

"Also, such a scheme forces investors to stay invested for the long term."

The lock-in for these products is between three and five years. Sector officials said the investment horizon of smaller investors, particularly in equity, had become extremely short, leading to heavy redemptions.

Since January, Rs 10,694 crore has moved out of equity products as outflows.

Aashish P Somaiyaa, chief executive officer at Motilal Oswal Asset Management Company, said a closed-ended-fund allows managers to take advantage of the discount in large pockets of the market without worrying about redemptions.

"There is a feeling that a good part of the market is cheap in terms of valuation.

"The idea seems to be to adopt a buy-and-hold strategy for investors to take advantage of it.

"In a closed-ended fund, withdrawals are not a problem," he said.

Closed schemes had fallen out of investors' favour since 2007 because most of those who had locked in money at the time had lost severely due to the stock market slump starting January 2008.

Retail investors are still redeeming units and booking profits, despite equity markets touching a new high, they added.

Distributors are sceptical about investor participation in these products. "Investors would not like to lock-in when the markets are turbulent.

"Today, your investor is aware that the global scenario is not stable and the economic crisis is far from over.

At current levels, investors are redeeming rather than increasing allocation,"said Hiren Dhakan, associate fund manager, Bonanza Portfolio.

The belief is that fund houses might be looking to revive distributor interest in these products, as the commissions paid on these funds is much higher than a regular open-ended equity product.

Sector officials say a distributor can earn an upfront commission of 1.75-1.8 per cent on the distribution of such funds.
The commission earned on an open-ended fund is about 0.75 per cent.
"In a closed-end product, investors would remain for the entire duration, whether three or five years, unlike in an open-ended scheme, where the investor can move to another one at any point. This is simply to reward the distributor for that," said a fund house official.