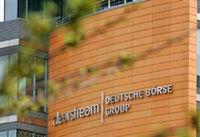 India is the emerging Asian market for Luxembourg-based Clearstream Banking, a euro-denominated fund trader, its top executive said in Singapore on Wednesday.
Clearstream would be marketing euro-denominated financial tools to Indian investors as part of its campaign focused on Asian investments, said Philippe Seyll, a member of the executive board and head of Investment Fund Services at Clearstream.
"We expect to get 10 per cent of the total trade from India within the next two years," he said, pointing to the strong Asian interests in euro-based funds which are traded on Deutsche Borse's cash market, Xetra.
Seyll is planning a major marketing campaign in India in the coming months by appointing local banks to handle the more than 80,000 mutual funds being handled by Clearstream and Deutsche Borse, Europe's largest exchange.
Seyll said Clearstream and Deutsche Borse were targeting a two-fold jump in Asia-based investor trade.
Clearstream and Deutsche Borse are giving top priority to Asian markets, with the Seyll-led team promoting Xetra and Clearstream's order routing platform, Vestima+.
Seyll pointed out that India was already a significant Asian player in the Luxembourg funds market.
Though specific data was not available, Asia, including India, accounted for 25 per cent of the one billion euros per day net inflows into the Luxembourg funds market last year.
He highlighted that Clearstream and Deutsche Borse Group were expanding fund-based tools, including products from the Asia-Pacific, using Clearstream's Vestima+ system to handle the process chain from order capture to settlement and custody.
He stressed on the need for having more Asian investors' participation in Deutsche Borse products in the coming years as Clearstream and Deutsche Borse launch joint fund trading on the exchange.
He pointed out that more than 80,000 mutual funds were eligible for trading via Xetra, which offers major advantages such as cost reduction, immediate execution, price transparency and reduction of operational risks.