Citigroup plans to launch a $200 million fund for small-business lending in low and moderate income communities.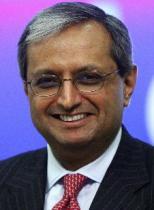 In an interview to The Wall Street Journal Citi CEO Vikram Pandit said the fund would make small and midsize loans to service institutions and charter schools that the bank may not have had access to.
The loans will generally range in size from $14,000 to $500,000. While lending volumes for home mortgages and private-equity leveraged buyouts have diminished since their peaks a few years ago Pandit said, adding the new fund would address one area where "there are opportunities to get small businesses growing more."
According to the publication, such small-business loans are typically used by start-ups in such sectors as bakeries, restaurants, delivery and translation services and even air-conditioner repair.
Lending for Citi's new Communities at Work Fund would be managed by Calvert Foundation, with marketing by Opportunity Finance Network, a network of 160 financial institutions, the report said.
Pandit said the program would be national in scope, including rural areas where Citi doesn't have a presence. "Given that we're not the largest retail commercial bank in the US there are many, which are much larger than us, we're doing everything we can to extend our reach," the report said citing Pandit.
© Copyright 2022 PTI. All rights reserved. Republication or redistribution of PTI content, including by framing or similar means, is expressly prohibited without the prior written consent.