Securities and Exchange Board of India on Wednesday dismissed charges of alleged irregularities by brokerage firm Bonanza Portfolio in the estimated Rs 300-crore (Rs 3 billion) fraud committed by a former Citibank employee in the national capital region in 2009-2010.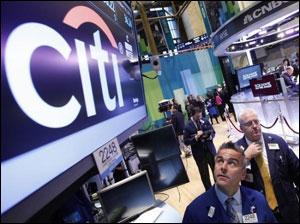 A probe into the fraud had revealed that the main accused, Shiv Raj Puri, then a Citibank relationship manager at its Gurgaon Branch, was offering to its clients fabricated investment schemes with guaranteed high returns and received signatures on blank fund transfer forms.
The fraud also involved a circular purportedly issued by Sebi to Citibank recognising certain individuals as custodians of the bank accounts, but Citibank later denied having received any such circular from Sebi, while the regulator also said it never issued any such circular.
Sebi had begun probing the role of Bonanza Portfolio after it came to light that the brokerage firm executed trades for Shivraj and his family members in the derivatives market.
It was observed in the preliminary probe that Bonanza accepted third party demand drafts and fund transfer for trades of its clients and had failed to report information relating to suspicious transactions to the Financial Intelligence Unit (FIU).
However, Sebi has found after completion of its probe against Bonanza that there was not "any blameworthy conduct on the part of the noticee (Bonanza) with regard to this solitary instance of receipt of payment by way of such fund transfer from the account of a third party which noticee received under bona fide belief."
Accordingly, Sebi decided to dispose off the charges.
Some other brokerage firms were also investigated by Sebi for any possible nexus with Puri and others in the fraud, which had become a high profile case after coming to light in late 2010 as it involved a Citibank employee duping the bank's customers by diverting their funds to his family members and associates for investments in stock markets.
In its order on Bonanza, Sebi said there was no allegation of any connection or nexus of the brokerage firm with Shivraj or his family and associate company or to their purported device that was under investigation by the regulator.
While there was no dispute as to the receipt of a payment of Rs 50 lakh (Rs 5 million) by Bonanza, there was no allegation or charge that the brokerage firm had deliberately accepted those payments for trades with any ulterior motive.
This payment was received by Bonanza from Norman Martins Pvt Ltd, where Shivraj Puri's father and mother were directors.