The Central Information Commission has directed the Securities and Exchange Board of India to make public names of entities which were allegedly involved in the insider trading of shares of Reliance Petroleum in 2007.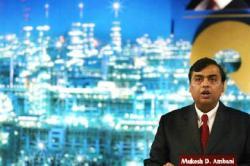 "If as a regulator, the SEBI took cognisance of allegations of any breach of law, rules or regulations by one or more entities for unlawful private gain, the information generated in the process of its investigation needs to be disclosed in the public domain," Chief Information Commissioner Satyananda Mishra said in an order on the plea of RTI applicant Arun Agrawal.

The case relates to RTI application filed by Agrawal who had sought to know from the SEBI names of individuals, partners, directors and major shareholders (in case of companies) involved in the short sale of shares of Reliance Petroleum in November 2007.

He had also sought the name of brokers through which the alleged short sales deal was routed.

Mishra said such disclosure would keep the general public informed and educated about the risks they may confront in making the investments in the market.

"It would also prevent many entities from adopting shortcuts to make profit through unlawful means. The argument that at the end of the quasi-judicial proceedings, the charged entities may be found innocent cannot be an argument against disclosing the information," Mishra said.

In another application, Agrawal wanted
copies of the investigation report or the details of the consent order proceedings undertaken by SEBI in connection with the case.
In both cases, CPIO had denied the information citing exemption clauses of the RTI Act relating to information being part of quasi-judicial proceedings and that information is of commercial confidence.
During the hearing, Agrawal submitted that insider trading allegedly by Reliance Industries Limited had been widely reported in the press at the relevant time and it was believed that an alleged illegal gain of more than Rs 500 crore (Rs 5 billion) had been made.
He said that larger public interest warrants that such information be disclosed.
Both the arguments cited by SEBI officials were overruled by Mishra who agreed with the submissions made by Agrawal.
"The CPIO has invoked the provisions of subsection 1(d) and (h) of the section eight of the RTI Act in denying the information.
Subsection 1(d) clearly provided that even information in the nature of commercial confidence of trade secret or intellectual property could be disclosed if the larger public interest warrants the disclosure" Mishra said.
He said subsection 1(h) is not attracted in the case because the investigation is already over.
"We are of the view that these two items of information should be disclosed (a) in public interest and (b) not being covered by any exemption provision," he said ordering SEBI to disclose the information within 10 days of receiving the order.
© Copyright 2023 PTI. All rights reserved. Republication or redistribution of PTI content, including by framing or similar means, is expressly prohibited without the prior written consent.