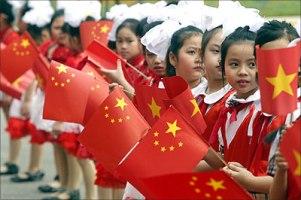 Foreign direct investment into China fell 6.7 per cent year-on-year to $8.6 billion in May amid a steady drop in inflows from the US, European Union and Japan.

For the January-May period this year, the foreign direct investment, which excludes investment in the financial sector, came in at $48.9 billion up 2.8 per cent from the same period last year, the Ministry of Commerce said on Tuesday.

FDI from Japan slumped 42.2 per cent from a year ago, while that from the US fell 9.3 per cent.

Investments from the European Union were down 22.1 per cent in the first five months to $2.58 billion, state-run Xinhua news agency reported.

FDI into China's service sector rose 19.5 per cent year-on-year to $27.5 billion accounting for 56.2 per cent of the total, while that into the manufacturing sector dropped 16.5 per cent to $17.4 billion.

From January to May, the top five investors in the Chinese mainland were Hong Kong, Taiwan, Singapore, the Republic of Korea, and Japan.

Investment from the ROK and the UK saw the biggest rises, up 87.9 per cent and 62.2 per cent year-on-year respectively.

Investments from the ASEAN dropped 22.3 per cent to $2.54 billion, but MOC spokesman Shen Danyang denied
that it was impacted by the tensions with neighbouring countries over the South China Sea disputes.
Shen told a media conference that he attributed the drop to a high comparative base last year resulting from big projects and said the decline did not represent any trend.
"Our economic and trade cooperation with the ASEAN is not affected by current factors in the neighbouring areas," he said, adding that economic cooperation between the two sides will maintain growth momentum.
He also said China's export activity may maintain a steady rebound in the coming months as the country is faced with several favourable factors.
Shen said that factors bolstering exports include recovering global demand, domestic support policies and rising confidence among Chinese export companies.
China's exports rose 7 per cent year on year to $195 billion in May, following a 0.9 per cent increase in April and sharp declines in March and February, according to customs data in Beijing.
Shen noted that government measures designed to stabilise foreign trade include a 16-point guideline unveiled by the China's cabinet last month.
An MOC export confidence index based on exporter surveys reached 108.9 points, higher than 100 for a third consecutive month, indicating the export situation will continue to improve in the latter half of 2014, Xinhua reported.