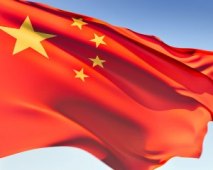 China warned its officials on Tuesday not to fudge figures ahead of the launch of a key survey to asses emission-reduction results, as it gears up for international verification of its commitments to cut greenhouse gas emissions.
Chinese Minister of Environmental Protection Zhou Shengxian said on Tuesday a new survey will undertaken to conduct a final check on local governments' emission-reduction efforts as the country was on course to meet the pollution control targets for the 11th plan period.
"The upcoming survey will be the final check on local governments' emission-reduction efforts. The results will be released to the public.
"Local governments that fail to meet their targets will be dealt with," Zhou was quoted as saying by the state-run Xinhua news agency.
He vowed to punish local environmental protection departments if they fabricate data for the survey. Plans to conduct the survey came in the backdrop of China agreeing for a international verification at the recently concluded UN climate conference at Cancun to the make the voluntary emission cuts binding.
China had committed to voluntary emission reductions to cut down the intensity of carbon dioxide emissions per unit of gross domestic product in 2020 by 40 to 45 per cent, compared with 2005 levels.
China has also said it would increase the share of non-fossil fuels in primary energy consumption to around 15 per cent and have 40 million more hectares of forest by 2020.
"Local governments have urged various industries to reduce consumption and upgrade equipment.
"Many energy-inefficient companies have been closed," Zhou said, adding more than 7,000 paper-making,
printing, dyeing and alcohol companies have been shut down. Zhou said.
China is expected to meet its 11th five-year period (2006-2010) pollution control targets.
The sulfur dioxide index is expected to drop 14 per cent in 2010 compared with the 2005 level.
The index of Chemical Oxygen Demand, a measure of water pollution, meanwhile, is expected to decrease 12 per cent.
China's 11th five-year plan set out to reduce COD and sulfur dioxide levels by 10 per cent over the period.
China's environmental protection authorities monitor only COD and sulfur dioxide. Earlier this month, the UN climate conference in Cancun reached a 'compromise' to set up a $100 billion 'Green Fund' to fight global warming.
Progress at the conference includes a broad agreement on technology-sharing mechanism that will ensure that poor and vulnerable countries are able to access green technologies easily and in a cost-effective manner.
A 'Green Fund' has been set up that is expected to mobilise $100 billion per year by 2020, which will be given to developing countries for adaptation and mitigation purposes.
The nitty-gritty of the technology and finance mechanism still needs to be worked out.