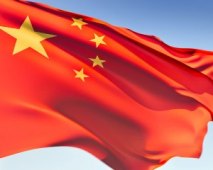 China appears to have benefited the most from the phenomenal growth of Asia, a top Obama Administration official said on Thursday.
"From India to Indonesia, China to Russia, and Australia to Japan, millions have moved from poverty to prosperity. China's rapid development helps drive this extraordinary and dynamic growth. In turn, China gains greatly from Asia's growth," assistant secretary of defence Wallace Gregson told lawmakers at a Congressional hearing.
"China's rapid rise as a regional, political and economic power with growing global influence has significant implications for the Asia-Pacific region, the United States and the world. These developments occur in a dynamic environment with little historical precedent," he said.
"As secretary Gates said, 'During the past three decades, an enormous swath of Asia has changed almost beyond recognition,' hundreds of millions have emerged from poverty to higher living standards as a result of cooperation, openness and mutual security," he said.
New and re-emerging centres of power alike are realising extraordinary growth and development, Gregson said. The United States welcomes a strong, prosperous and successful China, he said.
Gregson also quoted President Obama as saying earlier that, "The relationship between the US and China will shape the 21st century, which makes it as important as any bilateral relationship in the world."
"But this development occurs as new challenges emerge," he noted.
"Our new security issues cover a very wide range. These include economics, regional areas of tension, terrorism, proliferation, energy supplies, piracy, the effects of climate change and disasters, both man-made and natural," he said.
"Our increasingly interconnected world and common demands for resources require cooperation and integrated solutions. Since the committee's last hearing on this topic, we have seen several significant developments -- some positive, others troubling," he said.
Stating that many of them are documented in the secretary of defence's annual report on military power of China, he said: "On one hand, we have several positive examples of China's contribution to international peace and stability. We are encouraged by China's support for US Security Council Resolution 1874 and its efforts to support the denuclearisation of the Korean Peninsula."
China is also developing emergency military capabilities that are allowing it to contribute cooperatively in the delivery of public goods, from peace-keeping and counter-piracy to humanitarian assistance and disaster relief, he said.
"We appreciate the positive experience of our two navies working in concert with the international community to combat piracy in the Gulf of Aden, and we are looking forward to building on these experiences," Gregson said.
Meanwhile, Deputy Assistant Secretary of State for East Asian and Pacific Affairs, David Shear said the US welcomes the rise of peaceful China.
"Since coming to office, President Obama has repeatedly stated that the US welcomes the emergence of China and that in an inter-connected world, our does not need to be a zero sum game.
"We welcome an international world for China in which its growing economy is joined by growing responsibility. And I would reiterate our desire that as the Chinese economy grows, they become a responsible member of the international community," Shear said.
"As President Obama has said, the ability of the US and China to partner with each other is a prerequisite for progress on some of the most important issues of our times.
Those issues include several important security challenges, issues such as North Korea and Iran cannot be successfully addressed without intensive and sustained involvement by China," he said.
To date, we've been encouraged by China's willingness to cooperate with these areas, although there is a lot of work to be done, he said.
However, Shear added that the US does not see eye to eye with the Chinese on every issue -- Taiwan and Human Rights in particular.