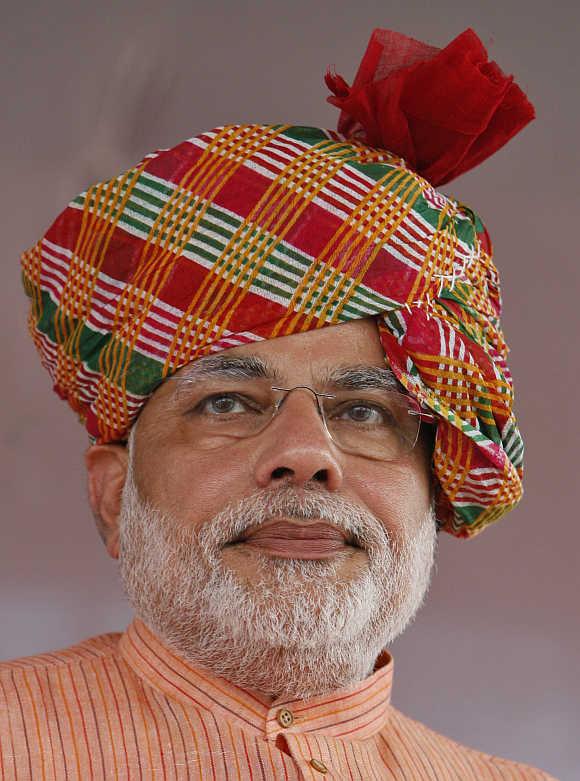 The war of words between Finance Minister P Chidambaram and Arun Jaitley, leader of opposition in the Rajya Sabha, refuses to die.
It started when Chidambaram, in a recent interview with BBC News, said the knowledge of economics of the Bharatiya Janata Party (BJP)'s prime ministerial candidate, Narendra Modi could be written on the back of a postage stamp.
To this, Jaitley had said Chidambaram, a keen student of economics, could be credited with pushing India's economic growth to less than five per cent annually.
In a statement on Thursday, Chidambaram said he wasn't surprised at Jaitley's barbs. "I expected Arun Jaitley to rush to the defence of Narendra Modi, and he has not disappointed me." However, he added, Jaitley had carefully avoided the other questions he had raised. "Why has Modi said nothing about the fiscal deficit, nothing about the CAD (current account deficit) and nothing about monetary policy?"
He also questioned BJP states' opposition to the Goods and Services Tax (GST). "I have further questions: Why do Madhya Pradesh and Gujarat oppose GST and prevent a consensus?" He also sought to know why Modi had written to the prime minister, opposing the Food Security Act.
He asked the BJP how foreign direct investment (FDI) in multi-brand retail would lead to job losses? "If Indian-owned multi-brand retail will not destroy jobs, how will FDI in multi-brand retail destroy jobs?" Chidambaram asked.
The BJP is opposed to FDI in multi-brand retail, which the United Progressive Alliance (UPA) government had cleared last year, with a cap of 51 per cent and subject to the approval of state governments.
Earlier, Chidambaram had taken on Modi when the Gujarat Chief Minister had said growth under the National Democratic Alliance government was better than under the UPA government. Later, he had criticised Modi for his lack of knowledge on inflation.