Automotive designer Dilip Chhabria is planning to raise about Rs 100 crore to fund a new super-luxury car project for DC Design that he promotes, banking sources said on Tuesday.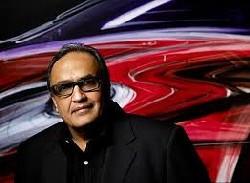 There are a few potential private equity players to dilute stake, and discussions are on with them -- though at an early stage as of now, they told Business Standard. Chhabria is in the process of mandating an investment banker to run the sell process. Details of valuation of DC Design are not known.

DC Design, which designs cars for original equipment manufacturers as well as individuals, is all set for a makeover with launching India's first super car at the upcoming Delhi Auto Expo.

The car is expected to offer the quality and finish comparable to supercars from Lamborghini and Ferrari. The mid-engined super car is expected to be priced at Rs 30 lakh. DC Design plans to produce 300 units in the first full year and scale it up to 3,000 units subsequently. The delivery will start by next year.

When contacted, Chhabria refused to comment.

Chhabria owns 75 per cent in DC Design, while Jardine Fleming holds about 10 per cent and financial institutions and private equity players hold the remaining stake. Details of other stakeholders are not yet known.

A recent report by AT Kearney says, 2009-10 saw a 36 per cent growth in the spending on luxury cars -- from $745 million to more than $1 billion.

According to Abdul Majeed, leader-automotive practice at PwC India, a huge potential in luxury car market in India brings enough scope for PE investments.

"A changing lifestyle of families and growth in the middle and upper-middle classes is expanding the high end of luxury car market in India. Hence, all global car makers can't think about growth without presence in India and China."

Globally renowned brands such as Aston Martin (James Bond's favourite), Ferrari and Maserati opened showroom in India in 2011.

According to a Reuters report, Lamborghini has taken orders from India for more than 20 Aventadors. Aventador LP 700-4 launched in India in November, is priced at Rs 3.7 crore (Rs 37 million).

In 2008, PremjiInvest and IFCI Venture Capital had invested Rs 108 crore (Rs 1.08 billion) in Jagdish Khattar's Carnation Auto. Last year, multi-brand car services chain MyTVS raised about $18 million from Kitara Capital.